Baha'i conferences circle the globe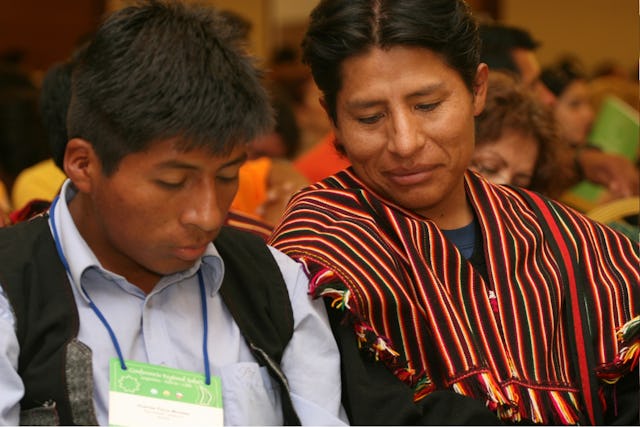 ANTOFAGASTA, Chile — Baha'i conferences last weekend circled the globe – from Chile to Cameroon to the Philippines.
It was the fifth of 18 consecutive weekends that will see conferences in a total of 41 cities, all having been convened by the Universal House of Justice, the elected body that is the head of the Baha'i Faith.
In Antofagasta, 600 people from Chile, Bolivia, Argentina, and southern Peru gathered, many of them representing indigenous groups who, as one participant put it, offered "a defiant response to prejudice and raised a flag for unity in diversity."
In Yaounde, Cameroon, nearly 1,200 participants came from across that country as well as from Chad, Congo, Equatorial Guinea, Gabon, and Sao Tome and Principe. Manila hosted more than 1,000 people from the Philippines, Japan, Hong Kong, Taiwan, Macau, Caroline Islands, Mariana Islands, and Marshall Islands.
For reports of the conferences, go to: https://news.bahai.org/community-news/regional-conferences/