Delegates celebrate Ridvan festival in Bahji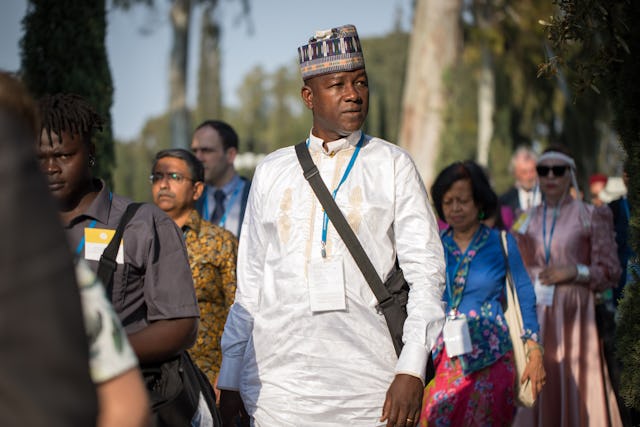 BAHA'I WORLD CENTRE — More than 2,000 people representing a cross section of the human race came together today in Bahji to celebrate the festival of Ridvan, marking the anniversary of Baha'u'llah's proclamation of His station as a Messenger of God.
The attendees included delegates from more than 160 countries who are taking part in the 12th International Baha'i Convention. Many of the delegates wore the distinctive dress of their country or people, representing the remarkable diversity of the worldwide Baha'i community.
The historic occasion of Baha'u'llah's proclamation took place 155 years ago in a garden—referred to by Him as Ridvan, meaning "paradise"—on the banks of the Tigris River near Baghdad. Baha'u'llah and a group of companions stayed in the garden for 12 days, during which He also proclaimed the foundational spiritual principles that lie at the heart of His teachings—signaling the arrival of a new stage in the evolution of the life of humanity.
The festival of Ridvan is regarded by Baha'is around the world as the most joyous of Baha'i holy days.