"To Serve Humanity" – youth discuss contributing to the betterment of society in a series of short films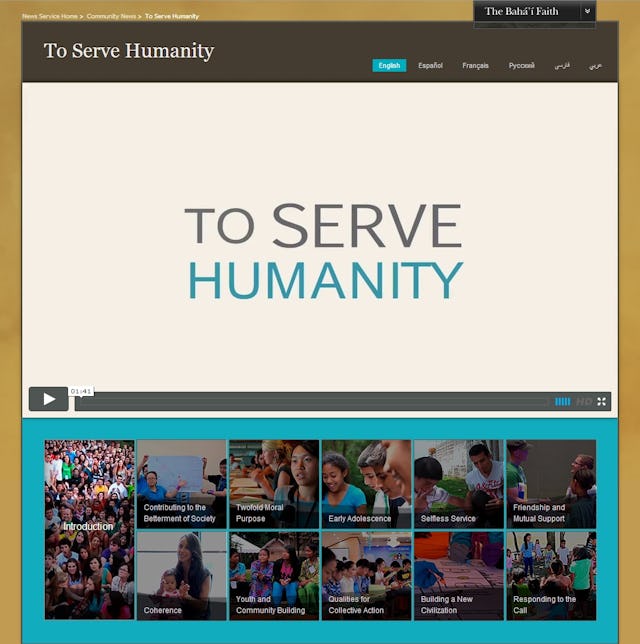 HAIFA, Israel — A series of short films, collectively entitled To Serve Humanity, has been released on the World Wide Web today – exactly one year after the announcement by the Universal House of Justice of a convocation of conferences for young people throughout the world.
To Serve Humanity explores, through the diverse voices of a few of the 80,000 young people who participated in the 114 gatherings, the ways in which young people can contribute to the spiritual and material well-being of their communities. As the young participants articulate insights on themes covered at each conference, what it means for their generation to be dedicated to the service of humanity is brought to life.
Among other examples, the films show how young people on every continent draw on the same concepts – such as friendship and mutual support – as they take responsibility for making a significant contribution to the development of their neighbourhoods and villages. The segment on the theme of "coherence" highlights how clarity about one's purpose allows a young person to see each aspect of life as part of a coherent whole.
To Serve Humanity is available to download and view online here, with options for watching the films with subtitles in Arabic, English, French, Russian, and Spanish. A dubbed version is also accessible in Persian.