New film explores community-building throughout the world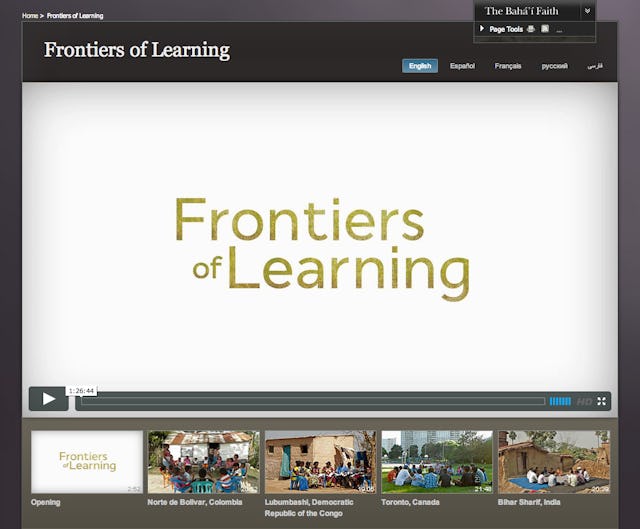 HAIFA, Israel — A documentary film about the efforts of Baha'i communities in four locations around the world has been released on the World Wide Web.
The film, titled Frontiers of Learning, explores processes of community development under way in thousands of localities worldwide by presenting four case studies from four continents: the northern part of the Bolivar region in Colombia; the city of Lubumbashi in the Democratic Republic of the Congo; the city of Toronto, Canada; and the town of Bihar Sharif and surrounding areas in Bihar state, India.
Among other examples, the film shows how young teenagers in Toronto and Bolivar are channeling their energies in service to others and taking responsibility for the education of the next generation. The segment on Lubumbashi highlights how community-building initiatives have allowed women to play a full part in the life of their communities. Educational activities launched by Baha'is in Bihar Sharif have similarly assisted participants to reject deeply rooted prejudices of caste and gender.
Frontiers of Learning was first shown earlier this week at the 11th International Baha'i Convention. It is available to download and view online here.