Work advances on House of Worship in Chile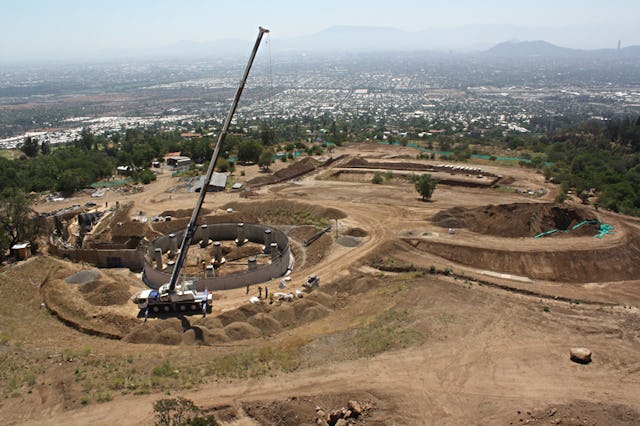 SANTIAGO, Chile — A new video detailing progress of the construction of the Baha'i House of Worship for the South American continent has been released.
The video highlights the completion of the building's concrete foundation, the beginning of construction work on the basement and service tunnel, and the installation of ten isolators to counteract seismic activity. It can be viewed online through the official website.
Construction began with site excavation and the installation of utility lines in November 2010 and advanced to major concrete work in March 2012.
When completed, the edifice in Santiago will be the eighth in a series of Baha'i Houses of Worship, and the final one to be erected to serve an entire continent.