UN strongly condemns Iran's human rights violations; European Parliament joins global outcry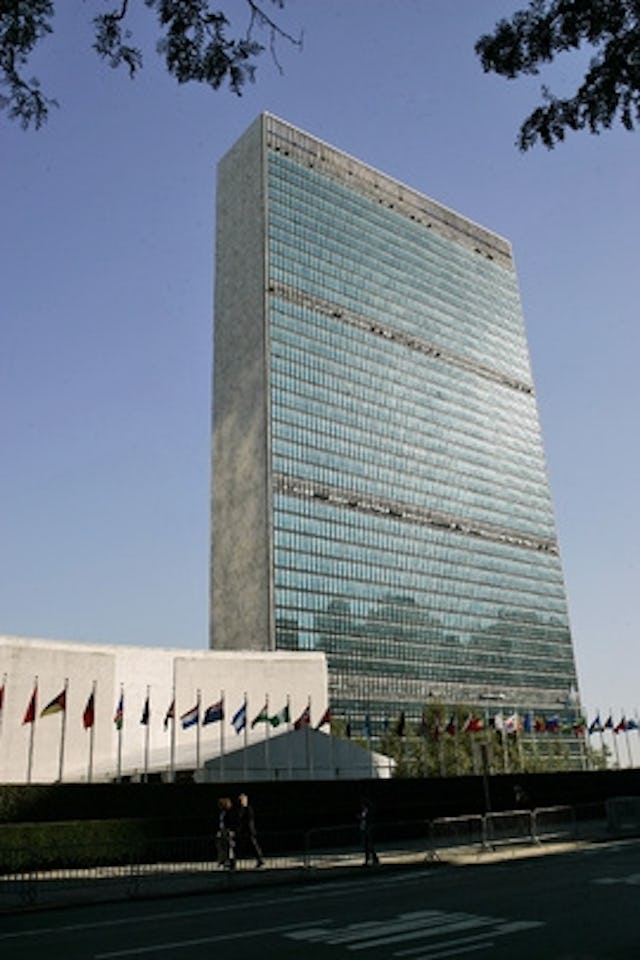 UNITED NATIONS, United States — Using some of its strongest language to date, the United Nations General Assembly has roundly condemned Iran for its "serious ongoing and recurring human rights violations."
By a vote of 86 to 32, with 59 abstentions, the Assembly's Third Committee today approved a six-page resolution that catalogs a wide range of abuses in Iran, including "a dramatic increase" in executions, the use of torture, the systematic targeting of human rights defenders, pervasive violence against women, and continuing discrimination against minorities, including members of the Baha'i Faith.
"With its long and detailed list of crimes against ordinary citizens, this year's resolution has condemned the behavior of the Iranian authorities in the strongest language we have yet seen," said Bani Dugal, principal representative of the Baha'i International Community to the UN.
"The result can leave no doubt about what the world community thinks of Iran's relentless efforts to violate virtually every human right," she said.
The resolution follows recent reports from UN Secretary General Ban Ki-moon and the new Special Rapporteur on human rights for Iran that were also strongly critical of the Islamic Republic's human rights abuses.
Areas of concern
Co-sponsored by 42 countries, the resolution lists some 16 areas of concern, ranging from torture and an increased use of the death penalty to the "systematic and serious restrictions on freedom of peaceful assembly" and "severe limitations and restrictions on the right to freedom of thought, conscience, religion or belief."
It also mentions concerns over "unlawful interference" with individual privacy, citing the state's monitoring of correspondence, emails, and voicemail.
Iran's persistent failure at upholding due process of law is also highlighted, which includes "the systematic and arbitrary use of prolonged solitary confinement, the lack of access of detainees to legal representation of their choice, the refusal to consider granting bail to detainees, and the poor conditions of prisons, including the serious overcrowding and poor level of sanitation, as well as persistent reports of detainees being subjected to torture and rape and other forms of sexual violence."
"Escalating attacks on Baha'is"
Continuing violations and discrimination against ethnic and religious minorities are another cause for concern, in particular the problems facing Arabs, Azeris, Baluchis and Kurds, as well as discrimination against Christians, Jews, Sufis, Sunni Muslims and Zoroastrians.
"[E] calating attacks on Baha'is and their defenders," are reported, "including in State sponsored media, a significant increase in the number of Baha'is arrested and detained, including the targeted attack on the Baha'i educational institution, the reinstatement of twenty-year sentences against seven Baha'i leaders following deeply flawed legal proceedings, and renewed measures to deny Baha'is employment in the public and private sectors."
The resolution calls upon Iran to "eliminate discrimination against, and exclusion of, women and members of certain groups, including members of the Baha'i faith, regarding access to higher education, and to eliminate the criminalization of efforts to provide higher education to Baha'i youth denied access to Iranian universities."
The country must also cooperate with the UN and its officials in efforts to monitor human rights compliance.
"This resolution is a powerful testimony to the degree to which all Iranians – not just a few minorities or dissidents – are living under a state of siege, where harassment, arbitrary arrest and imprisonment, torture and the threat of death have become daily concerns," said Ms. Dugal.
The resolution – which is expected to be confirmed by the full Assembly in December – also requests that the UN Secretary General issue a report on human rights in Iran again next year.
European resolution
A similarly strong resolution condemning Iran for its human rights violations was adopted by the European Parliament last Thursday. Read the resolution here.
The resolution likewise cited numerous concerns, ranging from increased executions and the widespread use of torture to the systematic oppression of human rights defenders, journalists, women and minorities.
The European Parliament also took note of Iran's increased persecution of Baha'is, noting they "suffer heavy discrimination, including denial of access to education" and that seven Baha'i leaders remain imprisoned and "over 100 community members remain under arrest."
"We welcome these resolutions and hope that the Iranian government will finally heed the international community's call for an end to such practices and a return to the rule of law," said Bani Dugal.
Baha'i World News Service coverage of the persecution of the Baha'is in Iran
*The Baha'i World News Service has published a Special Report which includes further articles and background information about Iran's campaign to deny higher education to Baha'is. It contains news of latest developments, a summary of the situation, feature articles, case studies and testimonials from students, profiles of imprisoned educators, resources and links. *
*Another Special Report offers articles and background information about the seven Iranian Baha'i leaders – their lives, their imprisonment, trial and sentencing – and the allegations made against them. It also offers further resources about the persecution of Iran's Baha'i community. *
*The International Reaction page of the Baha'i World News service is regularly updated with responses from governments, nongovernmental organizations, and prominent individuals, to actions taken against the Baha'is of Iran. *
*The Media Reports page presents a digest of media coverage from around the world. *