New music embraces diversity of cultures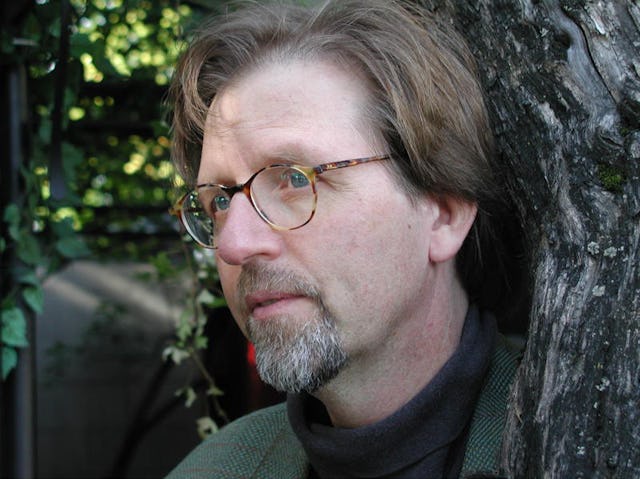 OSLO, Norway — Since his breakthrough as a composer more than 30 years ago, Lasse Thoresen has been searching for a musical language that brings the world's diverse cultures together.
Now, one of his innovative vocal works is being acclaimed for the similarities it draws between ancient and modern, as well as Scandinavian folk music and sounds more associated with the Middle East. The piece, titled Opus 42, has won a prestigious music award.
The Nordic Council Music Prize was searching for a work "in which all involved play their own part." Facing competition from 12 other composers, Professor Thoresen was delighted to win the 350,000 Denmark Kroner (US$56,000) prize.
"This strikingly beautiful piece reveals the common denominators in ancient and ultra-modern sounds, drawing our attention to the similarities between Scandinavian folk traditions and the music we might find in, say, the Middle East or India," wrote the Adjudication Committee for the Prize, which includes members from Denmark, the Faroe Islands, Finland, Iceland, Norway, and Sweden.
"It represents a renewal not just of Nordic vocal music, but of score-based vocal music in general," the Committee said.
"There are scales very similar in Scandinavian folk music to things you can find in the East," said Professor Thoresen. "Neither of them elaborate harmony in a very developed way as was done in western classical music."
Opus 42 also incorporates the traditional overtone singing of Mongolia, in which the singer manipulates the resonances created as the air travels from the lungs to the mouth and nose.
"That takes a few years to learn," said the composer. "For singers to do that, they must have quite a new oral training. So as a part of this project, a system of training was developed to master these techniques."
"I think it is important to regard cultural differences as a resource and not as a threat," he said. "Even if you cannot escape from your own cultural conditioning, in some ways you can embrace other cultural sensibilities and reflect them in your own cultural context and produce an example of fruitful coexistence of cultural differences."
Opus 42 is a collection of four vocal pieces, titled "Sun Prayer," "Funeral Psalm," "Heavenly Father," and "Dual Doodles." The first was commissioned by the Bergen International Festival, the other three by the Osa Festival, which brings together Norwegian folk and classical musicians. The work has been performed by a Norwegian vocal ensemble, Nordic Voices, which the composer believes to be the only group in the world that can cope with the demands he places on his performers.
Receiving the Nordic Prize is already opening doors for the composer. There are new collaborations being planned with music festivals and some television work.
"Concert organizations are always very prudent in actually performing contemporary music. They think it is too narrow and the audience will flee from the hall if they play it!" said Professor Thoresen. "So it helps if the composer they are programming is recognized and has a name."
Born in Oslo in 1949, Lasse Thoresen has loved music ever since he can remember. He began taking piano lessons at age seven; by 15 he was an accompanist for his school's choir; and at 16 he had composed his first piece. In 1971, he joined the Baha'i Faith.
As his career progressed, he took a position as a professor at the Norwegian State Academy for Music. In May 2001, his oratorio Terraces of Light was performed on the occasion of the inauguration of the spectacular garden terraces around the Baha'i Holy Places on Mount Carmel, Haifa, Israel.
Professor Thoresen is now working on a major work for the Latvian Radio Choir – one of the most acclaimed choirs in the world – and will also spend more than a year composing a concerto for viola which will be premiered in 2012.
Click here for a video interview and extracts of the music.