Baha'i conference series reaches the United States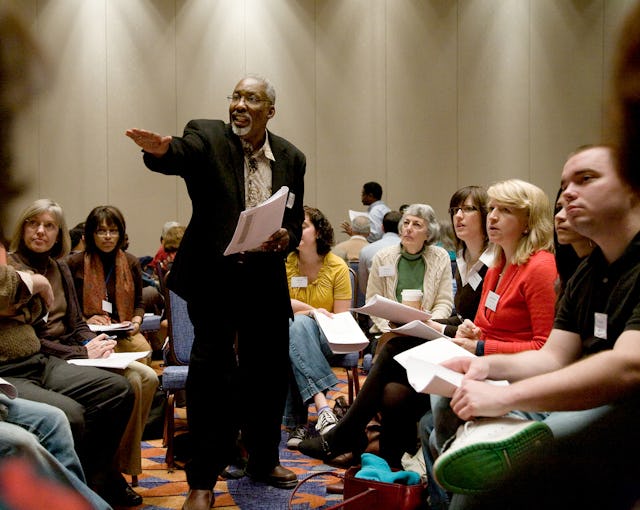 CHICAGO, United States — The first conferences in the United States in the current series of 41 Baha'i gatherings being held around the world attracted nearly 8,500 people this past weekend, and another three this coming weekend are expected to draw a similar number.
Frigid temperatures and snowstorms didn't keep 2,340 people from arriving in suburban Chicago for a conference, while 3,500 gathered in Atlanta and 2,600 in Portland, Oregon.
The Atlanta conference was the largest of the 17 conferences held to date. The weekend of 6-7 December was the sixth of 18 consecutive weekends of conferences, being held at the call of the Universal House of Justice, the head of the Baha'i Faith.
In addition to the three events in the United States, a conference was held in Almaty, Kazakhstan, that attracted some 650 people from six countries.
Next weekend will see conferences in Los Angeles, Dallas, and Stamford, Connecticut.
For reports of the conferences, go to: https://news.bahai.org/community-news/regional-conferences/