UN resolution calls for end to Iran's persecution of Baha'is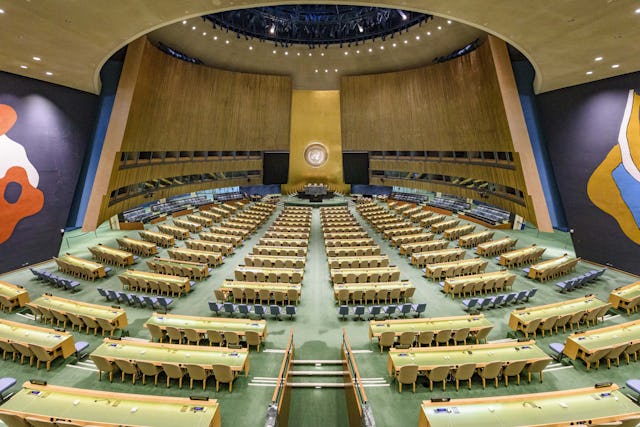 UNITED NATIONS — The United Nations General Assembly has condemned Iran's ongoing human rights violations against Baha'is and others facing severe restrictions on the freedom of thought, conscience, religion, and belief.
On Monday, the General Assembly approved a resolution passed by its Third Committee last month that calls upon the Iranian government to "release all religious practitioners imprisoned for their membership in or activities on behalf of a recognized or unrecognized minority religious group, including the remaining imprisoned member of the Baha'i leadership."
The international community also noted in the resolution Iran's attacks on Baha'i places of worship and cemeteries as well as "other human rights violations, including harassment, intimidation, persecution, arbitrary arrests and detention, denial of access to education and incitement to hatred that leads to violence against" Baha'is and other religious minorities. The vote was 84 to 30, with 67 abstentions.
Read more about the resolution from the Baha'i International Community.