Australian leaders honor bicentenary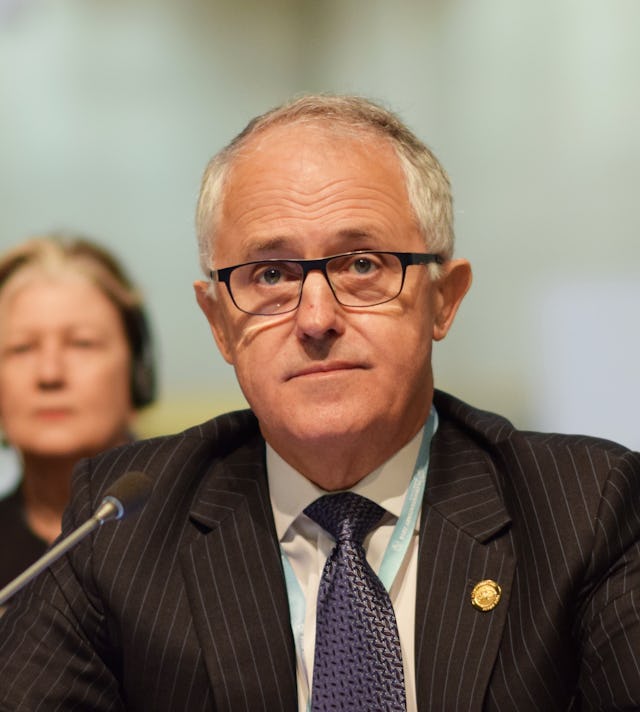 CANBERRA, Australia — The Baha'i community of Australia has received messages of greeting from Prime Minister Malcolm Turnbull and a number of other national and local leaders for the occasion of the bicentenary of the birth of Baha'u'llah.
"This is a time for great celebration of Baha'u'llah's life and His teachings of unity, friendship, and goodwill," wrote Prime Minister Turnbull. "Ideas of love and acceptance should be cherished and upheld by all Australians, as they are values upon which our nation has become a beacon of harmony and tolerance."
Among the sentiments expressed by these numerous leaders in Australia is the appreciation of how the Baha'i community has been contributing to societal harmony.
"The Baha'i community is a vital part of the rich and diverse religious tapestry that makes Australia such a diverse and tolerant society," wrote Governor General Peter Cosgrove in a message to the Baha'is.
Mark McGowan, Premier of Western Australia, voiced similar sentiments, writing, "The Western Australian Baha'i community is an active and growing part of our vibrant society, making significant contributions to the social, cultural and religious fabric of our state."
"You have demonstrated beyond doubt that, in multicultural Australia, our diverse communities truly are greater than the sum of our parts," wrote Bill Shorten, Member of Parliament and Leader of the Opposition.
In Australia, a commemoration for the 200th anniversary of the birth of Baha'u'llah for government and civil society leaders will be held on 16 October at the Parliament House in Canberra.