Muslim leaders embrace Ayatollah Tehrani's call for religious coexistence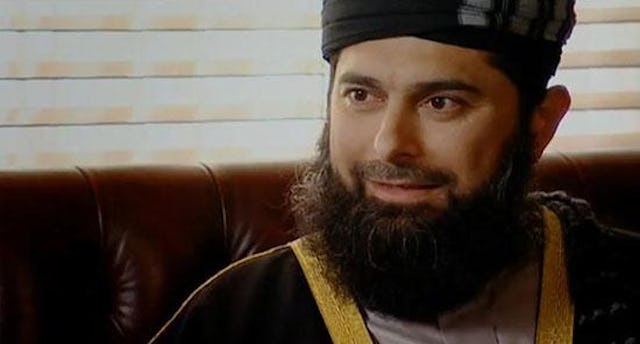 LONDON, England — Muslim leaders in Pakistan, the United Kingdom, Bahrain, India, and Iran are echoing the call for religious tolerance and "coexistence" with Baha'is, issued last month by a senior Iranian religious leader.
The expression of support is significant because many Muslim leaders interpret Islamic teachings as saying that only three faiths – Judaism, Christianity, and Islam – are divine in origin and therefore legitimate as systems of religious belief. This has led to restrictions on religious freedom in some countries.
The statements of these Muslim leaders are all the more noteworthy as they are made against a backdrop of ongoing severe repression of the Baha'i community in Iran, that country's largest non-Muslim religious minority. Among the wide-ranging acts of relentless persecution throughout the country are the imprisonment of infants with their Baha'i mothers, the continued denial to Baha'i students of access to higher education, obstruction of the right to earn a livelihood, and the desecration and destruction of Baha'i cemeteries, most recently in Shiraz.
In Pakistan, Allama Abulfateh G. R. Chishti, chairman of the Universal Interfaith Peace Mission, wrote that "Islam in its true nature is a preserver of minority religions under it.... As the Qur'an says: 'There is no compulsion in Religion....'"
He said, however, Baha'is have been persecuted in Iran "because religion today has been misinterpreted by the religio-political, and exploited by them for their vested interest."
Therefore, he wrote, Ayatollah Tehrani's "voice must not be taken lightly," saying that he has risked "his own life by raising the issue of the security of a minority religion in Iran.
"All the peace loving and believing in freedom religions should support the Ayatollah if they really wish to end religiously motivated violence," he said.
In the United Kingdom last week, the founder of the British Muslim Forum said he hoped Ayatollah Tehrani's initiative would "result in bringing much needed understanding" between Muslims and Baha'is in Iran and elsewhere.
"The Forum congratulates the Ayatollah for his courageous and dignified act and sincerely hopes that it will open the door of constructive inter-faith relations between the two faith communities in Iran," wrote Maulana Shahid Raza on 5 May 2014.
Yesterday, Fiyaz Mughal, director of Faith Matters, an interfaith and anti-extremist organization based in the United Kingdom, published an article in the Huffington Post that praised the actions of Ayatollah Abdol-Hamid Masoumi-Tehrani, who in April bravely gifted to the Baha'is of the world an illuminated work of calligraphy featuring verses from the Baha'i sacred writings.
"[T] e symbolism of [his] 'reaching out' comes in the wake of several recent statements by religious scholars in the Muslim world who have set out alternative interpretations of the teachings of Islam in which tolerance of every religion is, in fact, upheld by the holy Qur'an," wrote Mr. Mughal.
Ibrahim Mogra, assistant secretary general of the Muslim Council of Britain, likewise summed up this burgeoning global conversation recently, also commenting on the significance of Ayatollah Tehrani's gift to Baha'is.
"He has reminded us that Islam is a religion of peace that recognizes diversity of every kind as part of God's design for his creation," wrote Imam Mogra on 21 April 2014 in an article featured on the website of Britain's The Guardian newspaper.
"The Ayatollah has done something unprecedented in Iran," continued Imam Mogra. "And he is part of a growing trend in that country; others have also championed the inalienable rights of all Iranian citizens. Islam has a history of defending minorities and protecting their religious rights and freedoms."
In Bahrain, a similar expression of support came from a prominent Muslim journalist: Es'haq Al-Sheikh, who wrote in Alayam that Ayatollah Tehrani's gift to Baha'is was an "act that reflects a heightened understanding of the Holy Qur'an's call for religious coexistence."
"People are free to decide what should comprise their religious beliefs – all religions with no exception are equal in rank theologically," wrote Mr. Al-Sheikh, in an article headlined: "Allow for the Baha'i Faith amongst us."
"Since its inception, the Baha'i Faith has faced persecution, oppression, punishment and disdain – a matter that contradicts the spiritual and intellectual freedom of coexistence amongst all religions, with no exception, including the Baha'i Faith," wrote Mr. Al-Sheikh.
After Ayatollah Tehrani's gift to the Baha'i world was announced on 7 April, expressions of moral and theological support began to come in from Muslim leaders.
On 10 April, Maulana Khalid Rasheed Farangi Mahli, head of the Islamic Centre of India, issued a statement saying: "This friendliness towards a beleaguered religious minority is an exemplary act. It underscores the principle of the equality of all people before God, irrespective of religious belief.
"Islam teaches brotherhood and unity with all peoples on earth, and Ayatollah Tehrani's exalted act is in accordance with the fundamental teachings of God," said Maulana Khalid Rasheed.
And in Iran last week, a high-ranking cleric – while not mentioning Ayatollah Tehrani – declared that interpretations of Islam that hold Baha'is to be impure are incorrect – and that Baha'is should therefore enjoy equal rights.
"Like all other religious jurists who believe that [all] people are ritually pure, I also believe that Baha'is are pure," wrote Hojatoleslam Mohammad Taghi Fazel Meybodi.
"In accordance with the citizenship rights of all citizens of a country, Muslims, Baha'is, Zoroastrians, or any people holding any set of beliefs should enjoy rights equal to those of any other citizens of the country," wrote Hojatoleslam Meybodi in an essay on Iranwire, which has been translated by Iran Press Watch.
"There should be no difference between a Baha'i, a Jew and other religious minorities in other situations such as the right to education, the right to earn a living, the right to select one's residence, etc.," continued Hojatoleslam Meybodi.
The public reaction to these ideas has been considerable.
Mr. Al-Sheikh's article in Alayam has been shared extensively through social media.
And individuals posted some 234 comments to The Guardian's article by Imam Mogra before the discussion page was closed.