New video for House of Worship in Chile released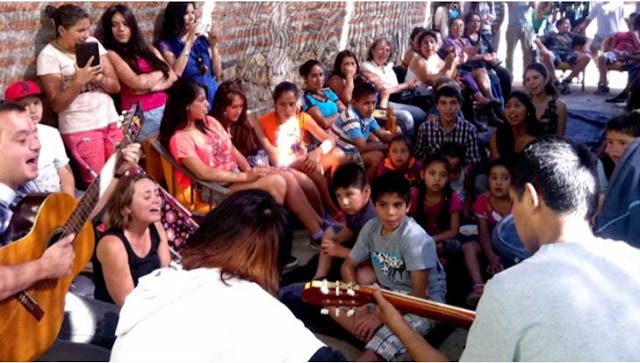 SANTIAGO, Chile — A new video for the House of Worship for the South American continent in Santiago, Chile has recently been made available in English and Spanish. It can be viewed online at the House of Worship's official website.
Titled "the Blossoming of a Vibrant Community", the newsreel is the third in an ongoing series of presentations about the House of Worship situated in the mountains overlooking Santiago. It focuses on the efforts occurring in parallel to the physical construction of the edifice – in particular those concerned with its contribution to community life.
In one section the video provides an explanation of the vision that the House of Worship represents: that worship of God and selfless service to humanity are inseparable aspects of life.
It goes on to describe the initial efforts being made in neighborhoods surrounding the site of the House of Worship that give everyone – regardless of age, background, belief or level of experience – the opportunity to actively participate in service to the community.
Another section shows how presentations are being offered at universities and regular educational site visits are being hosted to share the complex characteristics and execution of the project with the wider community.
Construction for the House of Worship began in November 2010 and advanced to major concrete work in March 2012. When completed, the edifice in Santiago will be the eighth in a series of Baha'i Houses of Worship, and the final one to be erected to serve an entire continent.