Universal House of Justice elected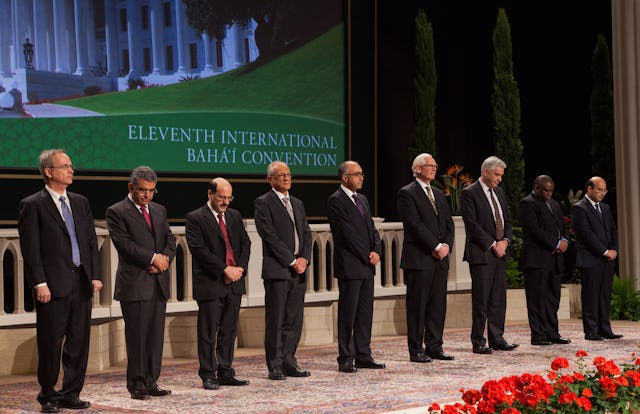 HAIFA, Israel — The results of the election of the nine members of the Universal House of Justice have been announced.
More than 1,500 ballots were cast yesterday for membership of the council that serves as the head of the Baha'i Faith. Those elected for the next five-year term are Paul Lample, Firaydoun Javaheri, Payman Mohajer, Gustavo Correa, Shahriar Razavi, Stephen Birkland, Stephen Hall, Chuungu Malitonga, and Ayman Rouhani.
The election marked the 50th anniversary of the first election of the Universal House of Justice in 1963. The supreme governing council of the Baha'i Faith is entrusted by Baha'u'llah in His own writings with exerting a positive influence on the welfare of humankind, promoting education, peace and global prosperity, and safeguarding human honor and the position of religion. It is responsible for applying the Baha'i teachings to the requirements of an ever-evolving society and legislating on matters not explicitly covered in the Faith's sacred texts.
The delegates that voted in the election are themselves members of national Baha'i governing bodies from around the world. They were chosen in earlier elections in their own countries.