Newsreel shows work commencing on House of Worship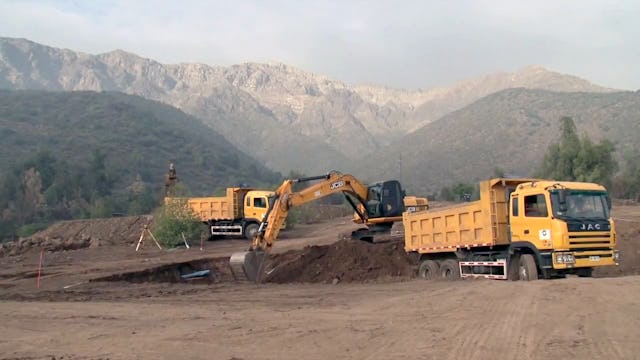 SANTIAGO, Chile — The first video newsreel documenting progress in the building of the Baha'i House of Worship here has been launched online.
The newsreel, titled "Progress on the Construction of the Baha'i House of Worship for South America," is in Spanish with English subtitles. It is available to view via the official website.
The video presents a brief overview of the nature and purpose of Baha'i Houses of Worship and introduces the innovative design of the building for Santiago, which will be the last continental House of Worship to be erected. The excavation and grading work beginning on the building's foundation and plaza is also shown, along with the construction of essential on-site facilities for project personnel.
The project was announced by the Universal House of Justice in 2001. The successful design, selected from 185 entries from more than 80 countries, has won several international accolades.
Baha'i Houses of Worship are distinctive buildings, open to all, where visitors can pray and meditate in a serene atmosphere, or – at certain times – listen to the holy scriptures of the world's religions being recited and sung. It is envisaged that each House of Worship will provide a spiritual center around which agencies and institutions of social, humanitarian, and educational service will be established for the surrounding population.