Book and website launched to accompany building of House of Worship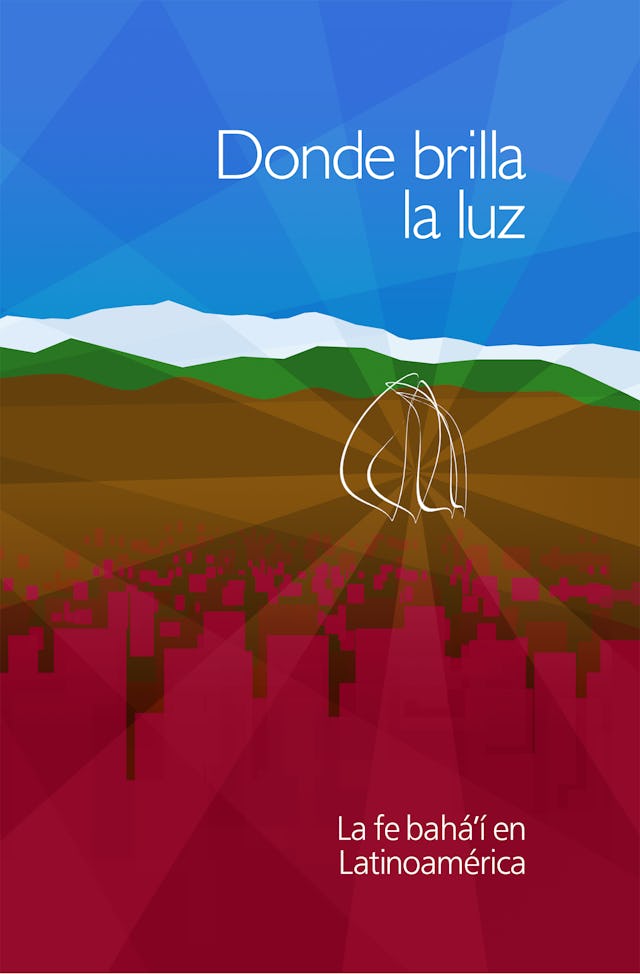 SANTIAGO, Chile — As construction of the innovative Baha'i House of Worship gets under way here, a new book and website have been launched to meet growing interest in the Temple and what it represents.
The publication, Donde Brilla La Luz ("Where the Light Shines"), aims to respond to questions about the Baha'i Faith and includes reflections on the impact that the House of Worship is intended to make on the society around it.
It has been written by Daniel Duhart from Chile, Helen Mirkovitch-Kohm of Costa Rica and Jairo Roldan from Colombia.
"It is a very exciting time to launch this book, parallel to the advances in the construction of the Temple," said Mr. Duhart.
"All three of us have a common love for Latin America and its destiny. In comparison with other introductory books about the Baha'i Faith, this one particularly reflects on the needs of the continent and how the Baha'i teachings can contribute to finding a constructive way to approach those needs."
For example, said Mr. Duhart, the themes of unity and justice are very important for Latin Americans as they "represent an unfinished desire in our history."
"What we have learned in the Baha'i community about how these two principles can be applied at both the individual and societal levels could be a very important contribution towards endeavors in Latin America to build a just and unified society," he said.
It is anticipated that Donde Brilla La Luz will soon be widely distributed through bookshops and promoted in the media.
Online information
Also providing specific information about the House of Worship is a new website in Spanish, Portuguese and English at http://templo.bahai.cl.
The site provides facts about the building's design and construction, offers a contact page and a section about the Baha'i Faith and its teachings, and answers frequently asked questions about the Temple and the concepts that inspire it.
It is hoped that the site will also communicate the positive contribution that the Temple can make over time to Chilean society. The concept of the Baha'i House of Worship, as envisaged by Baha'u'llah, not only incorporates the central meeting place for prayer and meditation but, in time, a range of facilities and activities that serve the social and educational needs of the surrounding population.
"There is a growing realization that the construction of this Temple represents more than just an extraordinary building," said Daniel Duhart. "Parallel to this, there is another construction process going on – of community building, in which increasing numbers of all ages are advancing together on a path of service to humanity."
"As this consciousness grows, the impact of this whole process on our society will acquire new dimensions," he said.