UN condemnation of Iran reflects growing intolerance for human rights violations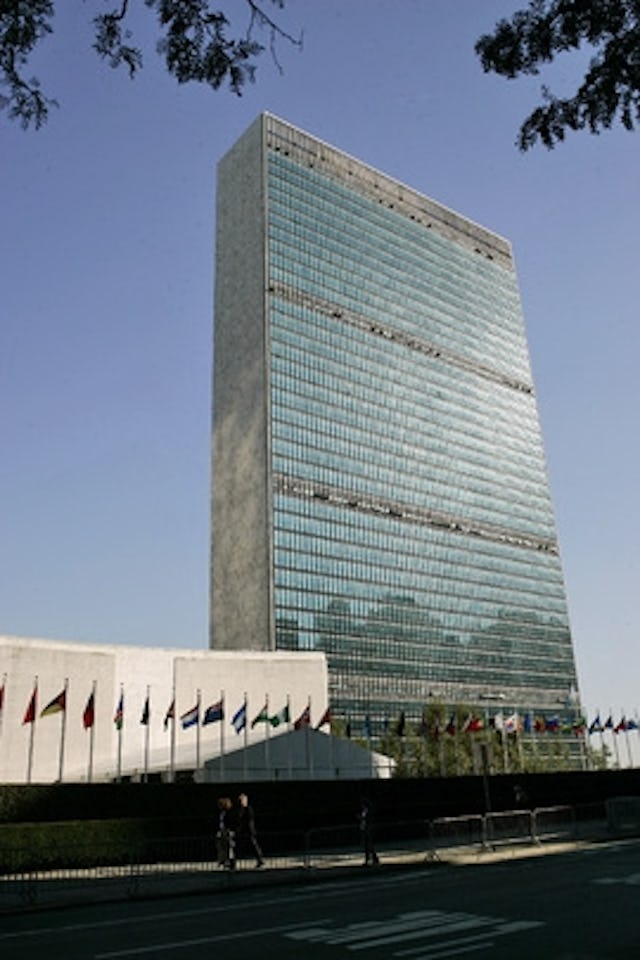 UNITED NATIONS, United States — Reflecting the international community's increasing intolerance for human rights violations, the UN General Assembly today condemned Iran for oppressing its citizens.
By a vote of 89 to 30 with 64 abstentions, the Assembly approved a resolution that expressed "deep concern at serious ongoing and recurring human rights violations" in the country.
The vote came after Iran attempted a "no-action motion," aimed at blocking the resolution by calling for adjournment of the debate. The motion failed by a vote of 100 against, 35 in favor, with 42 abstentions.
Such resolutions on human rights in Iran have come before the Assembly virtually every year since 1992, and this year's measure – already approved by the General Assembly's Third Committee last month – passed by the widest margin yet seen.
"The Assembly's vote this year makes absolutely clear the international community's utter frustration with Iran's continuing oppression of its citizens," said Bani Dugal, principal representative of the Baha'i International Community to the United Nations.
"The wide margin of this year's vote also reflects the international community's impatience with the violation of human rights everywhere, and an increased willingness of a growing number of nations to speak out on behalf of human rights," she said.
Another factor in the large margin was the sense of frustration many nations felt over Iran's repeated refusal to cooperate with the UN in receiving special human rights investigators, said Ms. Dugal.
She noted that Iran has not yet allowed a visit to the country from Ahmed Shaheed, the newly appointed UN Special Rapporteur on the situation of human rights in Iran.
"Since the appointment of Ahmed Shaheed, Iran has not welcomed him to the country and, in fact, has even questioned the legitimacy of his appointment," said Ms. Dugal.
This year's resolution expressed concern over a wide range of abuses in Iran, including "a dramatic increase" in executions, the use of torture, the systematic targeting of human rights defenders, pervasive violence against women, and continuing discrimination against minorities, including members of the Baha'i Faith.
Co-sponsored by 42 countries, the resolution specifically lists some 16 areas of concern, also including the "systematic and serious restrictions on freedom of peaceful assembly" and "severe limitations and restrictions on the right to freedom of thought, conscience, religion or belief."
About Baha'is, the resolution noted "escalating attacks on Baha'is and their defenders." It reported "a significant increase in the number of Baha'is arrested and detained" and "renewed measures to deny Baha'is employment in the public and private sectors."
Baha'i World News Service coverage of the persecution of the Baha'is in Iran
*The Baha'i World News Service has published a Special Section which includes further articles and background information about Iran's campaign to deny higher education to Baha'is. It contains news of latest developments, a summary of the situation, profiles of imprisoned Baha'i educators, feature articles, case studies and testimonials from students, resources and links. *
*Another Special Report offers articles and background information about the seven Iranian Baha'i leaders – their lives, their imprisonment, trial and sentencing – and the allegations made against them. It also offers further resources about the persecution of Iran's Baha'i community. *
*The International Reaction page of the Baha'i World News service is regularly updated with responses from governments, nongovernmental organizations, and prominent individuals, to actions taken against the Baha'is of Iran. *
*The Media Reports page presents a digest of media coverage from around the world. *