Concerns for imprisoned Baha'i educators voiced in Senate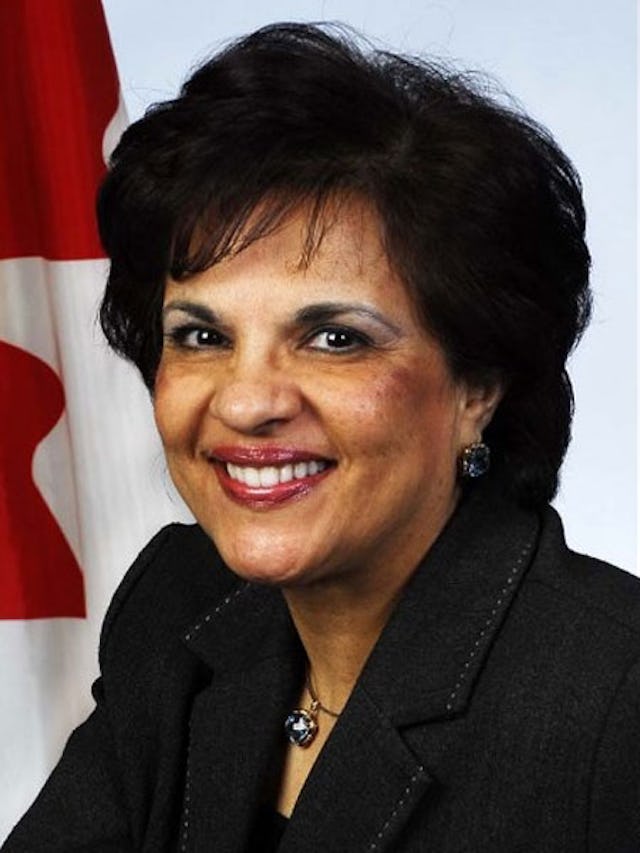 OTTAWA, Canada — At the Canadian Senate enquiry into the persecution of Iranian Baha'is, Canada's first Muslim senator has strongly criticized Iran for its prosecution and imprisonment of Baha'i educators.
Senator Mobina Jaffer said that it was "unprecedented" that Iran has now criminalized the education of young people.
"What cruelty is this, that a government would imprison its citizens for educating others and make the process of learning a crime?" she asked the Senate.
Read Senator Jaffer's speech in full
Senator Jaffer herself initiated the enquiry in June this year, one month after Iranian authorities raided some 39 homes of Baha'is associated with an informal community initiative – known as the Baha'i Institute for Higher Education – established to teach young Baha'is barred from university.
Addressing the enquiry, Senator Jaffer said that her concern was now for seven Baha'i educators who have received four- and five-year jail terms.
"Among those sentenced to four years in prison was Nooshin Khadem, a permanent resident of Canada and an MBA graduate of Carleton University," she said.
"Nooshin came to Canada because Carleton University recognized her Baha'i Institute studies as the equivalent of an undergraduate education. She then transported her education back to Iran to teach others."
"Now she is in jail for committing the 'crime' of transporting her education."
Among other Baha'is who have recently been arrested and imprisoned, two also received degrees in Canada – qualifications which Iran now calls "illegal," Senator Jaffer noted.
Married couple Kamran Rahimian and Faran Hessami completed graduate studies in psychology counseling at the University of Ottawa.
The Baha'i International Community has recently learned that Ms. Hessami was released on bail on 28 November. Both she and her husband are still awaiting trial. Their two-year-old son has had to live with relatives while both of his parents were in prison.
"As a nation that upholds human rights and values religious pluralism, we must continue to stand up and directly face the threat presented by Iran to its own people," Senator Jaffer said last Thursday.
"Iran may not listen today, but the Iranian people are listening. They must know that Canada stands with them and will continue to speak up for their fundamental rights and freedoms."
Also last week, Senator Romeo Dallaire – the former UN peacekeeping force commander who tried to stop the 1990s genocide in Rwanda – told the Senate enquiry that Iran's current actions against Baha'is remind him of what he witnessed in Africa.
Baha'i World News Service coverage of the persecution of the Baha'is in Iran
*The Baha'i World News Service has published a Special Section which includes further articles and background information about Iran's campaign to deny higher education to Baha'is. It contains news of latest developments, a summary of the situation, profiles of imprisoned Baha'i educators, feature articles, case studies and testimonials from students, resources and links. *
*Another Special Report offers articles and background information about the seven Iranian Baha'i leaders – their lives, their imprisonment, trial and sentencing – and the allegations made against them. It also offers further resources about the persecution of Iran's Baha'i community. *
*The International Reaction page of the Baha'i World News service is regularly updated with responses from governments, nongovernmental organizations, and prominent individuals, to actions taken against the Baha'is of Iran. *
*The Media Reports page presents a digest of media coverage from around the world. *