Burundi elects national Baha'i assembly after 17 years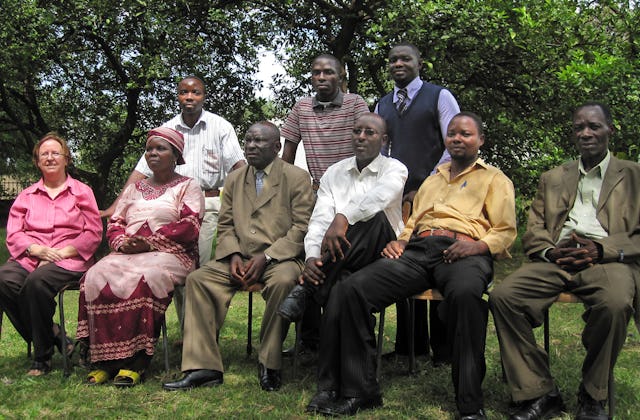 BUJUMBURA, Burundi — The Baha'is of Burundi are celebrating after their National Spiritual Assembly was elected for the first time in 17 years.
The Baha'i Faith was first established in the landlocked, Eastern African republic in the 1950s. But civil war and unrest during recent decades made it difficult for the Baha'i community to administer its affairs.
"Everyone is very, very happy that after such a long time, the Baha'is in Burundi have been able to re-elect their National Assembly," said Ahmad Parsa, who attended the election on behalf of the Continental Board of Counsellors for Africa.
"And it is not only the Baha'is in Burundi who are happy," said Mr. Parsa. "In neighbouring countries, they are all rejoicing to know their sister country has its National Spiritual Assembly again."
All 19 delegates – themselves elected by the wider Baha'i community of Burundi – participated in the election, held from 29 April to 1 May, at the national Baha'i centre in the Nyakabiga neighbourhood of the capital, Bujumbura.
Among the delegates were three members of the Batwa, an ancient pygmy people who have traditionally suffered ethnic prejudice and general exclusion from society. One of them, Delphin Sebitwa, was among the nine people elected to serve on the new National Spiritual Assembly.
"I don't think we yet understand the importance of this moment," said Mr. Parsa. "Hopefully, this new light that has been turned on will illuminate the whole country."