Historic 18-week conference series comes to an end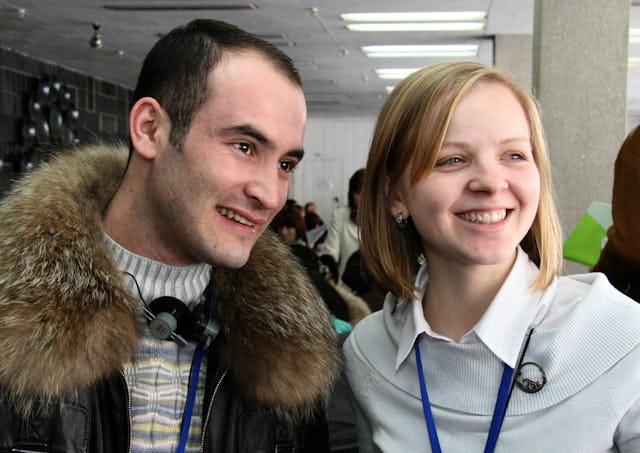 KIEV, Ukraine — The historic series of 41 Baha'i conferences that began four months ago in southern Africa wrapped up last weekend in eastern Europe with a gathering in the Ukrainian capital of Kiev.
Some 730 people – mostly from Ukraine, Russia, Moldova, Armenia, Belarus, Estonia, Lithuania and Latvia – attended the Kiev event, which like all 41 of the conferences was convened by the Universal House of Justice.
An estimated total of 77,700 people participated in the series, which began 1 November and continued for 18 consecutive weeks, spanning the globe and attracting Baha'is from the largest Western cities to the smallest villages in South Sea islands.
Two of the gatherings – in Los Angeles and Sydney – drew more than 5,000 participants, and Frankfurt and Toronto each passed the 4,000 mark.
Baha'is around the world were inspired with stories of sacrifice and dedication as people walked long distances or braved difficult conditions in order to celebrate achievements in community-building activities and consult on future plans.
Attendance at almost all the conferences far surpassed initial estimates, often sending organizers scrambling to find larger venues or additional rooms to accommodate the overflow crowd.
The conferences came at the half-way point of a five-year plan to establish Baha'i activities in neighborhoods and villages around the world.
For links to reports of the conferences, go to https://news.bahai.org/community-news/regional-conferences/