Attendance nears 50,000 people at conferences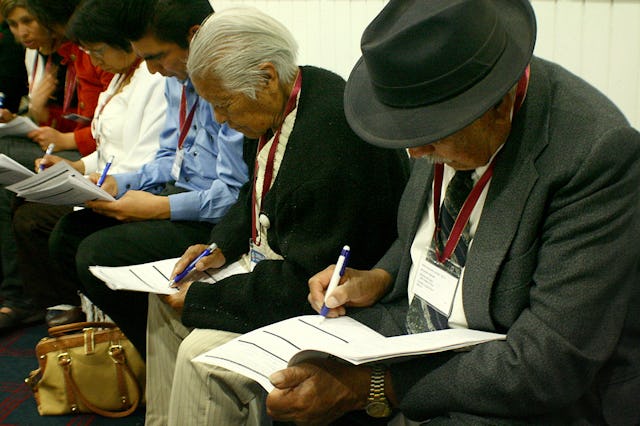 GUADALAJARA, Mexico — In Mexico, the prayers were in Spanish, Mayan and Nahuatl. Across North America, in Toronto, they were in English, French, and the Northern Tutchone language.
But the spirit was the same – members of the Baha'i Faith coming together in regional conferences to celebrate past achievements and to plan for upcoming activities.
The gatherings last weekend in Guadalajara and Toronto were part of the series of 41 conferences in cities around the world convened by the Universal House of Justice, the elected body that is the head of the Baha'i Faith.
The conferences began on 1 November and will finish on 1 March. Nearly 50,000 people have participated in the 27 gatherings to date.
Some 4,000 attended the Toronto conference, which attracted people from throughout eastern Canada, including Nunavut, and from Bermuda.
In Mexico, 600 people – from Baja California in the northwest to Chiapas and Quintana Roo in the southeast – participated.
"This was a small conference compared to some in other countries," said one of the Mexican attendees, "but its heart and spirit were enormous – enough to cover a country as big as Mexico."
Next weekend there will be gatherings in Vancouver, Canada; Managua, Nicaragua; and Lae, Papua New Guinea.
(Correction: On 14 January 2009. a correction was made in the name of one of the languages given in the first paragraph.)