Baha'i conference series completes eighth week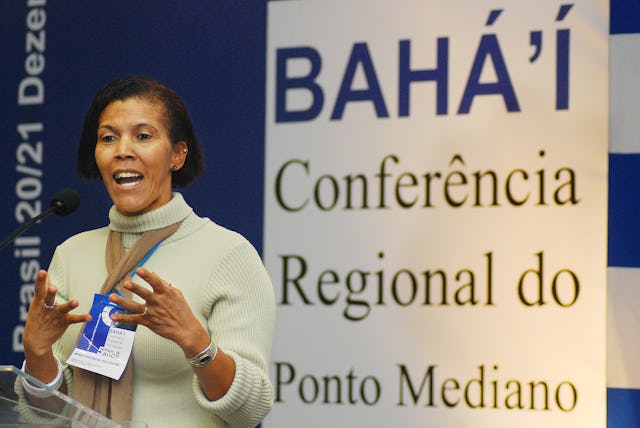 SAO PAULO, Brazil — The series of 41 Baha'i conferences being held around the world continued this past weekend with gatherings in Sao Paulo, Brazil, and Kuching, Sarawak, in Malaysia.
The 1,700 people gathered in Brazil and the 1,300 in Malaysia represented the largest Baha'i conferences ever held in those countries.
Members of the Baha'i Faith from Paraguay and Uruguay joined those from across Brazil for the Sao Paulo event, which, like the other conferences in the series, was called to provide Baha'is an opportunity to celebrate achievements in their community-building activities and also consult about plans for future work.
The Kuching conference included participants from the Malaysian states of Sarawak and Sabah, as well as other close-by territories.
It was the eighth of 18 consecutive weeks of conferences being held in cities around the world at the call of the Universal House of Justice, the elected body that is the head of the Baha'i Faith.
Next week's conference is in Kuala Lumpur, Malaysia, followed the week after by gatherings in London and in Abidjan, Cote d'Ivoire.
https://news.bahai.org/community-news/regional-conferences/