UN convenes Global Forum of faith groups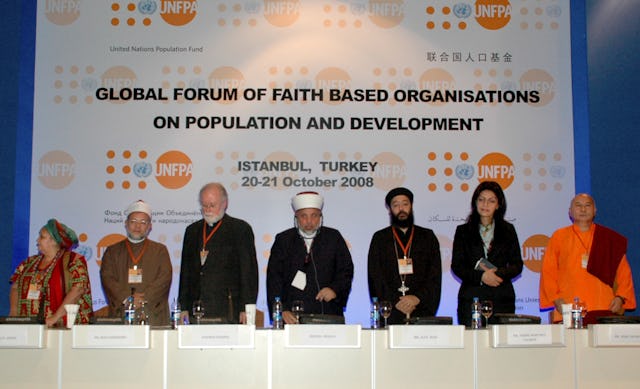 ISTANBUL, Turkey — The Baha'i International Community was among the religious groups and nongovernmental organizations that participated in a two-day Global Forum of Faith-based Organizations, convened by the United Nations Population Fund.
The gathering, held in Istanbul on 20-21 October, addressed population and development issues related to HIV-AIDS, reproductive health, gender equality, and violence against women.
Fulya Vekiloglu, who specializes in women's issues and serves as a representative of the Baha'i International Community to the United Nations, attended.
In an intervention during a panel discussion on "Violence against Women and Women's Empowerment," she stressed the need for attitude change and how faith-based organizations have a unique role in this regard. She also read a short Bahá'í prayer at the closing ceremony of the Global Forum.