Bahá'í-inspired development program highlighted at U.N. meeting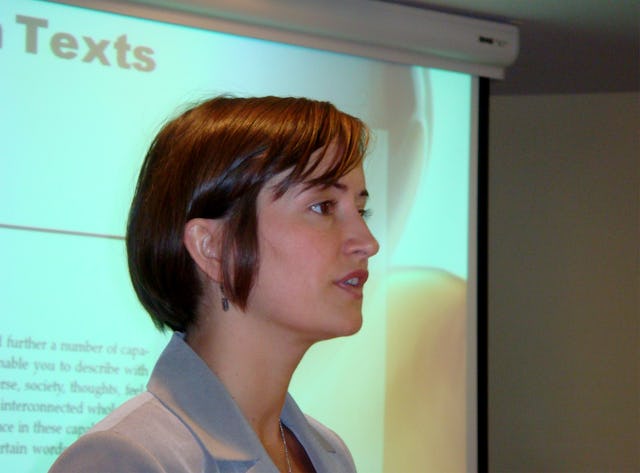 UNITED NATIONS, United States — A Bahá'í-inspired program that has trained thousands of people in Honduras and Colombia to contribute to rural development was highlighted as a model for sustainable development at a major U.N. meeting this month.
The program, known as SAT -- an acronym for Sistema de Aprendizaje Tutorial (Tutorial Learning System) -- was presented in a three-hour workshop during the 16th session of the U.N. Commission on Sustainable Development, held 5-16 May at U.N. headquarters in New York.
The Bahá'í International Community also sponsored two side events at this year's session of the commission – a panel discussion on "The Ethical Dimensions of Climate Change: Implications for Africa's Agricultural and Rural Development" and another titled "Sustainable Development Without Rural Women?"
Nineteen Bahá'ís from nine countries attended this year's commission as civil-society participants, said Tahirih Naylor, a representative of the Bahá'í International Community to the United Nations.
"Occurring against a backdrop of both the food and climate change crises, the commission this year provided a key platform for Bahá'í delegates to emphasize the importance of agriculture … in our global development strategy," said Ms. Naylor.
SAT program
The SAT workshop, titled "SAT: A Model for Building Capabilities for Sustainable Rural Development," was part of the commission's "Learning Centre" program and featured an extended discussion of the spiritual and moral principles that undergird the initiative.
"It's not simply about poverty alleviation," said Erin Murphy-Graham, a faculty member in education at the University of California, Berkeley. "Development is about building human capabilities."
Dr. Murphy-Graham, a Bahá'í who has researched the effects of the SAT in Honduras, particularly in terms of the empowerment of women, said the program seeks first to develop capabilities in individual and group decision-making, given that individual transformation must parallel societal transformation.
"We don't see that these two processes can be separated," she said.
Barry Smith, one of the founders of the Bayán Association, a Bahá'í-inspired nongovernmental organization in Honduras that has made extensive use of the SAT program, said it is different from other initiatives in that it develops people's attitudes, skills, insights and knowledge, and empowers participants by showing they have what is necessary to improve their own circumstances.
"There is sometimes a dependency mind-set under which people don't have a sense of agency," said Dr. Smith. But with this program, there is a "rigorous rethinking of fundamental assumptions about the nature of development and its protagonists."
The SAT program was developed by FUNDAEC, a private educational foundation based in Cali, Colombia.
Climate change
The panel discussion on the ethical dimension on climate change focused on the impact global warming is likely to have on agriculture and rural development in Africa, and how understanding the moral dimensions of climate change is critical to addressing the unfolding crisis.
"We need to educate for the reality of our interdependence," said Dwight Allen, a specialist in educational reform at Old Dominion University in Norfolk, Virginia.
"We need tools (for) solving problems from a moral perspective. Education can provide some of these tools," said Dr. Allen, who is a Bahá'í.
He also noted that women and youth are untapped resources in efforts to address the challenges of climate change.
Rural women
The BIC-sponsored discussion on sustainable development and rural women highlighted the fact that, according to the U.N. Food and Agriculture Organization, women are responsible for half the world's food production and, in developing countries, produce between 60 and 80 percent of food.
"We have to come to terms with the fact that the face of the farmer is female," said Jeannette Gurung, an expert in forestry and gender development with Women Organizing for Change in Agriculture and Natural Resource Management (WOCAN).
Dr. Gurung said agricultural funding and management institutions should be more responsive to women, and that women themselves must learn their rights and demand the services and assistance they need.