Amnesty International, US State Department call for release of Baha'i prisoners in Iran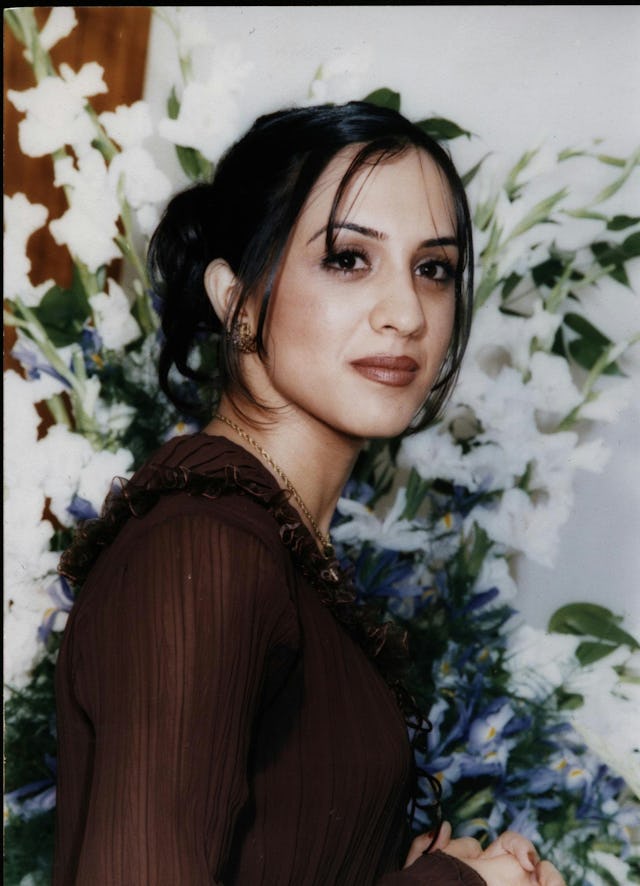 GENEVA, Switzerland — In the wake of a US State Department call for Iran to release Baha'i prisoners, Amnesty International has issued an "urgent action" appeal on their behalf.
The three prisoners were taken into custody in Shiraz, Iran, last November and are serving a four-year sentence on charges connected entirely with their belief and practice in the Baha'i Faith.
"We urge the regime to release all individuals held without due process and a fair trial, including the three young Baha'i teachers being held in a Ministry of Intelligence detention center in Shiraz," said Sean McCormack, a spokesman for the State Department on 23 January 2008.
Amnesty International issued its appeal on 25 January. It calls for human rights activists around the world to write directly to Iranian government officials on behalf of the Baha'i prisoners, asking why they have been detained and calling on authorities not to ill-treat or torture them.
"Haleh Rouhi Jahromi, Raha Sabet Sarvestani and Sasan Taqva, all Baha'is (a religious minority), have been detained by the Ministry of Intelligence in Shiraz since 19 November 2007," states the appeal, which was posted on Amnesty International's Web site on 25 January 2008.
"Please send appeals to arrive as quickly as possible, in Persian, Arabic, English or your own language," the appeal advises, "stating that Amnesty International would consider them to be prisoners of conscience if they are detained because of their Baha'i faith... calling for their release if they are not to be charged with a recognizably criminal offence and brought to trial promptly and fairly" and "calling on the authorities not to torture or ill-treat them..."
The Amnesty International appeal recounts the story of the three prisoners, who were initially part of a group of 54 Baha'is who were arrested in May 2006 as they took part in an effort to educate underprivileged children in Shiraz.
Most of the 54 were released after a few days, although Ms. Rouhi, Ms. Sabet and Mr. Taqva were held for about a month. Then, in August 2007, 53 of those arrested were notified by a local court that they were accused of "offenses relating to state security," according to the appeal.
Ms. Rouhi, Ms. Sabet and Mr. Taqva, moreover, were sentenced to four years in prison, although they remained out on bail. Then, on 19 November 2007, the three were told by telephone to go to the Ministry of Information office in Shiraz to retrieve items that had been confiscated in the May 2006 arrests. Instead, they were incarcerated.
"When they did not return home, family members who had accompanied them were given conflicting information by intelligence officials," says the appeal. "The officials tried to claim that the three had not entered the building, even though their relatives had seen them do so. Eventually, their relatives were informed that the three were still being held at the Office of the Ministry of Intelligence in Shiraz."
The appeal lists the ages of the prisoners as follows: Ms. Rouhi, 29; Ms. Sabet, 33; and Mr. Taqva, 32.
According to the AI Web site, urgent action appeals are transmitted to a network of more than 100,000 human rights activists in 70 countries.
Diane Ala'i, the representative of the Baha'i International Community to the United Nations in Geneva, said that the BIC is gravely concerned for the welfare of the three Baha'i prisoners.
"We hope that the urgent action appeal from Amnesty International, as a signal from human rights defenders worldwide, and the US State Department's statement, will help resolve their unjust detentions," she said.
Ms. Ala'i said the appeal was especially timely because Mr. Taqva has an injured leg, from an automobile accident before his imprisonment, which requires medical attention.
"The problem with his leg is extremely serious and painful," said Ms. Ala'i. "It is understood that he requires surgery to remove a metal pin that had been inserted previously."
Ms. Ala'i said that charges against the three, rather than involving any legitimate concern over "state security" stem entirely from accusations by the court that the Baha'is had been involved in the "indirect teaching" of the Baha'i Faith.
"In fact," said Ms. Ala'i, "the three individuals were engaged in an effort to help underprivileged children in their city, through a program of training that emphasizes moral virtues.
"It is mind-boggling that the government of Iran would consider such efforts to be any type of threat -- and wholly unwarranted that such activities should result in lengthy prison sentence.
"There is no doubt that these three are prisoners of conscience, held solely because of their belief in and practice of the Baha'i Faith," said Ms. Ala'i. "We know this because among those arrested in May 2006 were some individuals who are not Baha'is. They were released within a day and have never faced charges."
The US State Department statement also took note of the "death under suspicious circumstances" of Ebrahim Lotfallahi, an Iranian student of Kurdish descent detained by the Ministry of Intelligence on January 6. "We call on Iranian authorities to conduct a full investigation," said Mr. McCormack. His statement also expressed concern over the continued detention of three Amir Kabir University students.
The Amnesty International appeal can be read in full at: http://www.amnesty.org/en/report/info/MDE13/017/2008
The US Department of State statement can be read at:
http://www.state.gov/r/pa/prs/ps/2008/jan/99632.htm