Human rights groups issue report on Egypt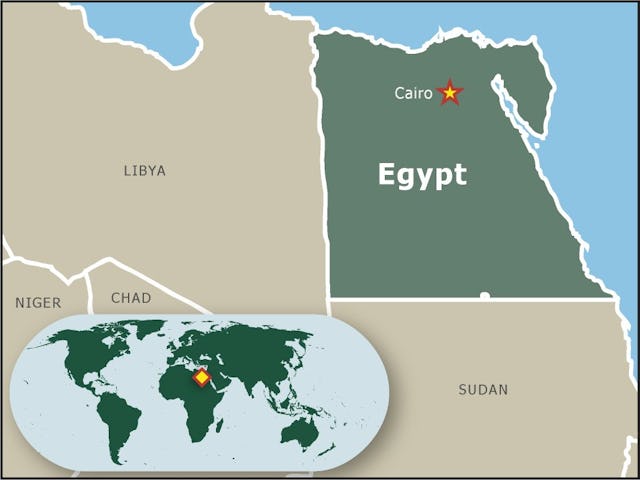 NEW YORK, United States — Egypt should end discriminatory practices that prevent Baha'is and others from listing their true religion on government documents, said Human Rights Watch and the Egyptian Initiative for Personal Rights in a major report released this week.
The 98-page report, titled "Prohibited Identities: State Interference with Religious Freedom," focused on problems that have emerged from Egypt's practice of requiring citizens to state their religious identity on government documents but then restricting the choice to Islam, Christianity, or Judaism.
"These policies and practices violate the right of many Egyptians to religious freedom," stated the report, which was released on 12 November 2007.
"Because having an ID card is essential in many areas of public life, the policies also effectively deny these citizens a wide range of civil and political as well as economic and social rights," the report said.
The Baha'i International Community welcomed the report.
"We want to thank Human Rights Watch and the Egyptian Initiative for Personal Rights for calling the world's attention to the human rights situation in Egypt," said Bani Dugal, the Baha'i International Community's principal representative to the United Nations.
"The discriminatory practices identified by the report do indeed gravely affect Egypt's Baha'i community, as well as others in Egypt who seek to enjoy the freedom to believe as they choose, a right that is guaranteed by international law.
"Our hope is that Egyptian authorities will now be encouraged to end their discriminatory practices, which could be dissolved with the stroke of a pen without harming the majority religious communities in the least," said Ms. Dugal.
The joint HRW/EIPR report examined in detail how the limited choice offered to citizens in declaring their religion affects the daily life of Baha'is and also of converts from Islam.
"While the Egyptian government's approach adversely affects anyone who is not Muslim, Christian, or Jewish, and anyone who would prefer to keep their convictions private, in Egypt today the greatest impact has been on adherents of the Baha'i faith and on persons who convert or wish to convert from Islam to Christianity," said the report.
Further, the report said, this "limited choice is not based on any Egyptian law, but rather on the Ministry of Interior's interpretation of Shari'a, or Islamic law. An Egyptian citizen has no option to request a religious identification different from one of these, or to identify him or herself as having no religion. If he or she insists on doing so, authorities refuse to issue a national ID or related document reflecting the requested religious identification."
"People without national IDs forfeit, among other things, the ability to carry out even the simplest monetary transactions at banks and other financial institutions. Other basic daily activities – engaging in a property transaction, acquiring a driver's license, obtaining a pension check – also require a national ID.
"Employers, both public and private, by law cannot hire someone without an ID, and academic institutions require IDs for admission. Obtaining a marriage license or a passport requires a birth certificate; inheritance, pensions, and death benefits are contingent on death certificates. The Ministry of Health has even refused to provide immunizations to some Baha'i children because the Interior Ministry would not issue them birth certificates accurately listing their Baha'i religion," the report continued.
"These policies and practices violate Egyptian as well as international law," said the report.
Human Rights Watch, whose offices are in New York, states on its Web site that it is the largest human rights organization based in the United States. Its researchers investigate human rights abuses in all regions of the world.
The Egyptian Initiative for Personal Rights is an independent Egyptian human rights organization that was established in 2002 to promote and defend individual rights and freedoms, according to its Web site. It is based in Cairo.
The report received considerable media attention after its release. The Associated Press, Agence France Presse, the BBC, Reuters, and the Voice of America all carried articles.
To read HRW's summary of the report, go to this link: