New version of 'The Baha'is' magazine published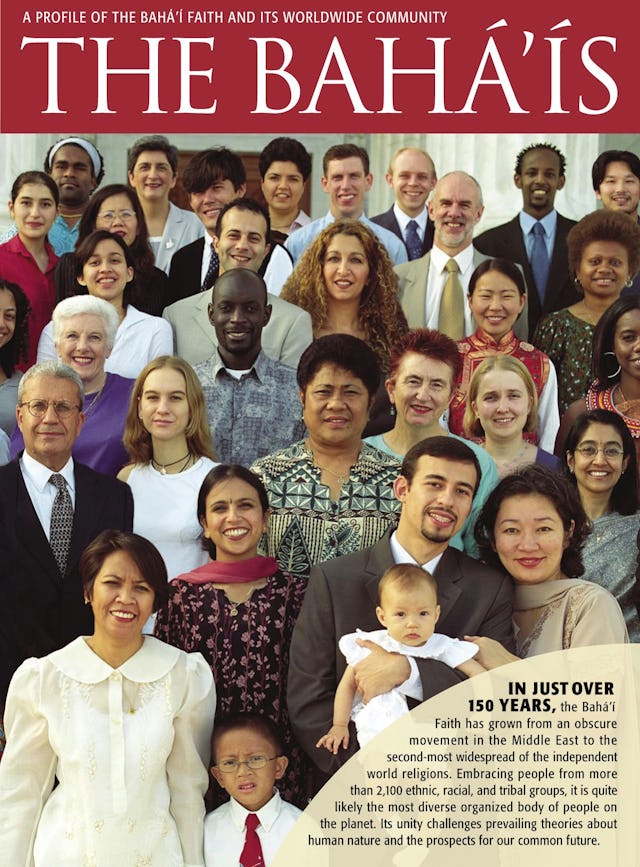 HAIFA, Israel — A new version of a glossy 80-page magazine profiling the Baha'i Faith and its worldwide community has just been published.
"The Baha'is" is a magazine suited to the needs of journalists, officials, academics, leaders of thought, and the general public.
It is written in the style of a newsmagazine and illustrated with color photographs, charts, and graphs.
The first edition of the magazine -- with more than 250,000 copies -- was published in 1992 and later reprinted. It was translated into many languages, including Albanian, French, Icelandic, Japanese, Mandarin, and Spanish.
"The new version is completely updated," said Douglas Moore, director of the Office of Public Information of the Baha'i International Community, which is the publisher of the magazine.
"We expect that it will be extremely useful in helping people better understand the Baha'i Faith and what the Baha'is are all about," Mr. Moore said.
It features sections on Baha'u'llah, the spiritual and moral teachings of the Baha'i Faith, the Faith's history and administration, and its programs of social and economic development. It also has profiles of individual Baha'is and examples of community activities.
The new edition appears initially in English but translations into other languages are under way.
"The Baha'is" can be ordered from the Baha'i Distribution Service in the United States (http://www.bahaibookstore.com).