Dramatic stories thrill Malawi golden jubilee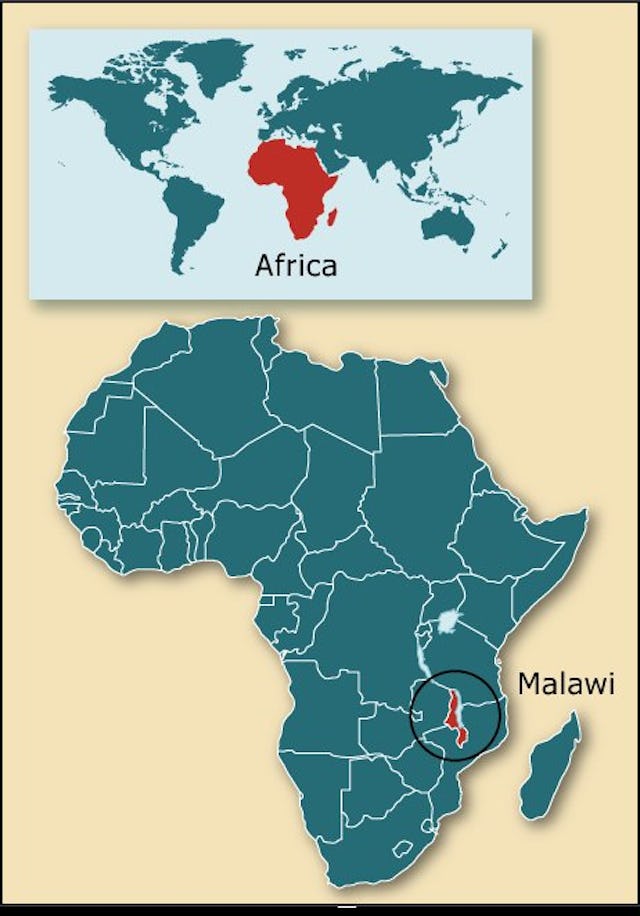 LILONGWE, Malawi — Fifty years ago the two original members of the Baha'i community in Malawi would meet in the bush at night where they would say their prayers, discuss plans, enjoy biscuits, and then go their separate ways.
"This was done because in those days, blacks and whites could not meet openly," said Enayat Sohaili, who was describing the first Nineteen-day Feasts held in the country to an enthralled audience at the 50th jubilee celebration here on 9 August 2003.
Mr. Sohaili, a Baha'i of Persian background, had arrived from India in 1953 and was considered white. The first Malawian Baha'i, Dudley Smith Kumtendere, was black.
The colonial policy of discouraging racially mixed gatherings ended when Malawi, once known as Nyasaland, gained its independence in 1964.
Since then Baha'is have been able to openly express their commitment to a basic principle of their faith, the oneness of humanity.
They did so when they commemorated the golden anniversary of the Faith's establishment in their country. Baha'is came from all over Malawi -- Nsanje to Karonga, from Mchinji to Nkhotakota. They were joined by participants from as far away as Bermuda Australia and Mauritius, and from nearby African countries like South Africa, Zambia, and Lesotho.
The celebrations were in great contrast to the early days. Julius (Robert) Kasakula, one of the first Malawian Baha'is, recalled that when Baha'i meetings were held indoors they were just as secretive as the encounters in the bush.
"Because the blacks and whites could not meet openly, we used to have meetings at our house at night," Mr. Kasakula said.
Mr. Sohaili, who now lives with his wife, Iran, in Zimbabwe, recounted the time when he asked a restaurant owner to provide a table to allow visiting Americans John and Val Allen (Baha'is living in Swaziland), to meet with him and Mr. Kumtendere.
"When the owner was approached, he asked us to come after 2 p.m. when there would be few customers. He put us right at the back where we had our lunch."
These days the Faith is highly visible in Malawi. There are some 15,000 Baha'is, a handsome national center, 15 local Baha'i centers, two institute buildings, and some 101 Local Spiritual Assemblies.
These achievements are considerable in such a time span.
In September 1953, Mr. Sohaili arrived as a participant in what came to be known as the "Ten Year Crusade." From 1953 until 1963, in a plan initiated by Shoghi Effendi, Baha'is from various nations took their beliefs to countries that had not been exposed to the Faith. The ten-year effort more than doubled the number of national communities.
In that decade, the Faith entered 131 new countries, 37 of those in Africa. Accordingly, half a century on, many nations, including Malawi, are celebrating the 50th anniversary of the arrival of the faith.
As well as Dudley Kutendere and his brother Douglas (both have since died), the first Malawian Baha'is included Albert Ntala and Mr. Kasakula and his wife Alice.
Present at Malawi's celebrations was Counsellor Maina Mkandawire, a keynote speaker. Also there was Ramucy Namkopowe, whose 1964 wedding was the first Baha'i marriage service in the country.
The festivities included songs, traditional and modern dance performances and comedy sessions.
Baha'is offered prayers of thanksgiving and read from the Baha'i writings and from the Bible and the Qur'an.
An uplifting message to the National Spiritual Assembly of the Baha'is of Malawi came from the Universal House of Justice, who said in part: "The foundation has been laid on which a spiritual and social structure of unprecedented splendor can be raised that will spread its shelter of unity and peace over your struggling land."
A highlight of the evening was the performance by a Zambian Baha'i theatrical group of a drama portraying the life of Mona Mahmudnizhad, a 17-year-old Baha'i girl martyred in Iran in 1983.
As part of the jubilee festivities, a formal reception was held at the Capital Hotel, where guest of honor Counsellor Enos Makhele of South Africa gave a talk on the Baha'i Faith from a global perspective. Among the distinguished guests was British High Commissioner Norman Ling and Lilongwe city councilor Stella Thunyani.
In her address, Councilor Thunyani spoke of the oneness of humanity and the unity of religions.
"You may wish to ask yourself as to why a group of people of different races and creed are dining together in a friendly atmosphere," Councilor Thunyani said.
"I feel it is through the Divine love which is taught to us by the different messengers of God that we are one."
Today's Baha'i community in Malawi is comprised of Baha'is from villages, cities and from numerous tribes who speak different languages. Baha'is hold regular children's classes and study circles, perform in choirs and undertake social and economic development projects.
The Bambino School, a Baha'i initiative, has an enrolment of 1,100 from nursery level to secondary school and secretarial college.
These results have come after years of effort. By 1970 there were 12 Local Spiritual Assemblies, enough for the country to have its own National Spiritual Assembly, which was elected in the presence of Hand of the Cause Paul Haney.
The next year a Hand of the Cause, Enoch Olinga, asked for official registration of the Faith, a request met by President Hastings Banda, who was quoted in the local newspaper, The Times, as saying the Faith was a good religion because it had respect for the culture.
The next year, Madame Ruhiyyih Rabbani, the widow of Shoghi Effendi, had a cordial audience with Dr. Banda, and traveled throughout the country, meeting and encouraging local Baha'is.
In 1975, the first Baha'i book -- about teaching classes -- was translated into Chichewa, and that work has continued with expansion into the Tonga and Tumbuka languages. In 1985, as a contribution to the International Youth Year, Baha'i youth planted fuel wood and fruit trees throughout the country, benefiting entire villages.
In 1982 and 1992, Malawi hosted international summer schools with participants from 17 and 10 countries respectively.
The Baha'i National Center in Lilongwe was completed in March 2000.