Agricultural policies key to addressing drivers of migration, says BIC Brussels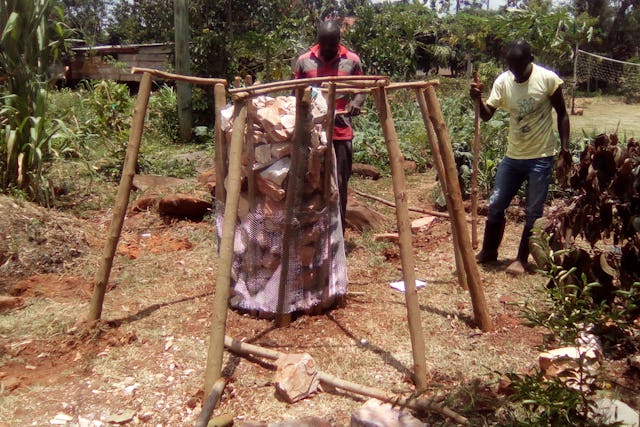 BRUSSELS — In order to address the arrival of migrants and asylum seekers, countries often take measures, such as border control and migrant quotas, that tend to deal with immediate issues. In recent years, however, there has been growing recognition of the need for a long-term view that takes into account the underlying causes of migration.
The contribution of the Brussels Office of the Baha'i International Community (BIC) has included focus on the underlying drivers of migration and it has encouraged thinking in this regard. The Office has been creating discussion spaces, including with the Joint Research Centre of the European Commission, to explore with policymakers and civil society organizations some of these drivers.
Rachel Bayani of the Brussels Office speaks about the relevance of certain spiritual concepts to these discussions. "The Baha'i principle of the oneness of humanity has profound implications for how people in one place consider the impact of their decisions and actions not only on their own surroundings but on the whole of humanity. A new approach to policy responses to migration and displacement should consider this principle, because the well-being of Europe cannot be advanced in isolation from that of the rest of the world."
One of the drivers that the Office has drawn attention to has been the link between agricultural policies and the causes of migration in Africa. In the most recent gathering on this topic, the Brussels Office of the Baha'i International Community (BIC) and the Food and Agriculture Organization of the United Nations co-hosted an online discussion last week, bringing together over 80 policymakers and other social actors from Africa and Europe.
"In recent years, there has been an acknowledgement that more attention needs to be given to factors compelling people to leave their country of origin," says Ms. Bayani. "We wish to examine how different policy areas, including agriculture, trade, investment, and the environment impact the drivers of migration."
"Tracing the positive and negative consequences of policies is difficult, but this should not prevent efforts to do so in order to develop long-term strategies with the well-being of all humanity in mind."
Participants at the gathering traced the path that migrants often take from rural areas to cities, and from there to other countries and continents. Discussions cast a light on how economic and environmental crises, the loss of land by farmers, and other factors that drive people to leave rural areas in Africa have ripple effects across the continent and beyond.
"Where migration starts is where the people are in rural areas. If people are discontent in their rural areas, they are pushed to cities, and then further abroad," said Geoffrey Wafula Kundu, Program Coordinator for Migration at the African Union Commission.
Jannes Maes, president of the Council of European Young Farmers, noted that positive cultural attitudes around farming, particularly among rural youth, are an important element in strengthening rural communities in any part of the world.
"Changing the mindset toward farming will require removing barriers," says Mr. Maes. "The main barriers—in Europe but also those that we hear from our African colleagues—are access to land, to supply chains, and to investment, even if there is no 'home-grown capital' to build on. These have to be tackled by the whole of our societies."
Jocelyn Brown-Hall from the Food and Agriculture Organization of the United Nations says, "… we want to make sure that agriculture is part of the solution and is not overlooked when it comes to migration."
Leonard Mizzi of the European Commission Directorate-General for International Cooperation and Development observed that actions now being taken to effect a sustainable economic recovery from the coronavirus crisis provide an opportunity to create more resilient agricultural systems. "COVID has exposed fragilities around systems such as trade. What type of food systems will be more resilient to future shocks? … If we don't have a systems approach that will really address these things, we cannot recover. Solutions from the top down will not work. We need a farmer- and human-rights-driven process."
Kalenga Masaidio of the Kimanya-Ngeyo Foundation for Science and Education, a Baha'i-inspired organization in Uganda, explained the importance of allowing rural communities to participate in generating knowledge about agricultural systems.
"The main issue is empowering individuals and rural community members so that they can take ownership of their own social, economic, and intellectual development," says Mr. Masaidio. "Rather than us thinking that solutions to these problems will always come from outside… development should start right from the rural communities."
Reflecting on these discussions, Mrs. Bayani, states: "The pandemic has so prominently highlighted flaws in the international order and how unity is needed to tackle any problem efficiently. Simply having a space where policymakers and social actors across continents can think together in light of a heightened understanding of our essential oneness is an important step in addressing an issue of international concern.
"When efforts to contribute to social progress draw on both science and insights from religion, opportunities and approaches emerge that would otherwise not be visible."