Pandemic highlights need to address moral dimensions of climate change, scholars warn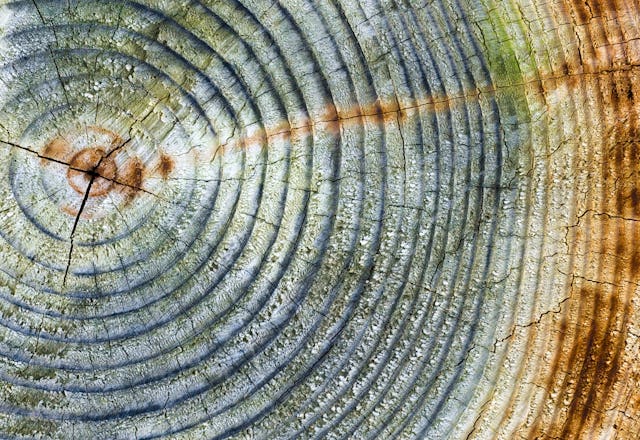 COLLEGE PARK, MARYLAND, United States — The current global health crisis and its consequences have prompted renewed warnings about environmental challenges ahead. A recent online conference held by the Baha'i Chair for World Peace at the University of Maryland provided participants with a forum to examine these challenges at a time of heightened consciousness about humanity's oneness and its relationship with nature.
"The current global health crisis… shows how individuals, communities, institutions, and governments must come together to address a common concern," said Hoda Mahmoudi, holder of the Baha'i Chair for World Peace, in her opening remarks at the conference. "[This] crisis calls for non-partisan, united action based on scientific evidence and ethical considerations. It demands moral courage. The same is true for climate change."
Richard Houghton, Senior Scientist at the Woods Hole Research Center in Massachusetts, spoke about the decrease in global emissions, acknowledging the tragic nature of the circumstances.
"People are becoming, by necessity, more ingenious and more conservative of their resources. This should provide lessons about what works. … I'm hoping we can use this educational period as a time to take climate change more seriously. What we're doing in response to the virus may carry over to what needs to be done for the climate."
Planned as a virtual meeting months ago in order to avoid emissions produced by air travel, the conference was able to proceed in spite of the health crisis and brought together researchers from Australia, Cambodia, Hawaii, and the United States. Contributors provided perspectives from a range of academic disciplines.
Kyle Whyte, Professor of Philosophy and Timnick Chair at Michigan State University, emphasized that policies around the introduction of new energy technologies must carefully consider questions concerning justice and equity, especially those relating to indigenous people and vulnerable groups. He cautioned that "an energy transition which so many people believe is just an inherently good thing" could be looked at 50 years from now as having led to the displacement of entire populations.
He and Melissa Nursey-Bray, Interim Head of Social Sciences at the University of Adelaide, Australia, both expressed that local communities must be involved in decision-making processes that affect them. Dr. Nursey-Bray said that in "moving towards the future and a global solution, we actually need to look at local place-based responses."
Dr. Mahmoudi, reflecting on the conference, describes how assumptions about the economy, consumerism, health, and wellbeing—all of which have enormous social and environmental implications—are now being challenged:
"The foundation of the environmental, economic, and social crises that all peoples face today is really a spiritual crisis. These significant problems cannot be solved without some agreement among the peoples of the world about who we are as human beings: What is our moral responsibility to one another and as trustees of the planet? What principles can we unite around? So when we speak of the oneness of humankind, it is not just about fellowship and kindness, but a call to construct a different world with a totally new approach to resolving problems that, as this virus has shown, are intricately interconnected. After this crisis, we may have an opportunity to take steps in this direction."
All presentations made at the conference may be viewed online.