Faith groups in Tunisia call for harmony between science and religion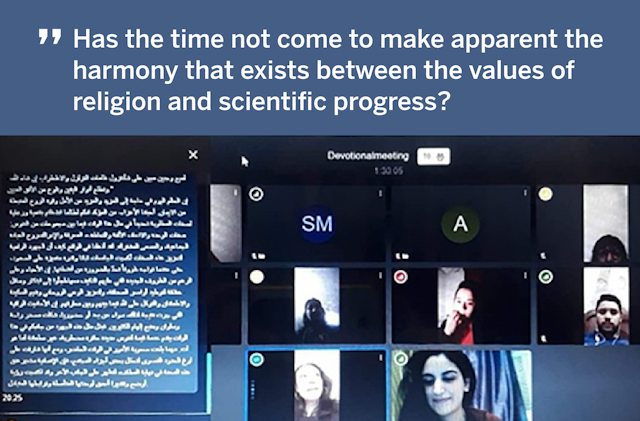 TUNIS, Tunisia — The Baha'i community in Tunisia has joined with diverse religious and civil society organizations to address a message to the people of the country conveying hope and assurance during the current health crisis. Reflecting on the difficult circumstances prevailing in the world, the letter calls for both science and religion to guide an effective response.
"All members of the body of humanity are facing this crisis as equals," the statement reads in part. "It has impelled us to develop spiritual qualities such as unity, compassion, and understanding as well as a spirit of collective devotion and common enterprise. This reality demonstrates the necessity of an orientation toward service to the common good rather than personal interest."
The letter, which has received attention in Tunisia and the wider region, was the outcome of conversations among faith groups and various social actors in the country who have fostered close bonds of friendship through their participation in a discourse on coexistence.
Recognizing the need for urgent action, these groups are calling for a greater understanding of the relationship between science and religion. Their letter aims to dispel views that may be at odds with science or the advice of health professionals; to promote respect for safety measures put in place by the government; and to foster the understanding that religion is a source of inspiration and insight into our shared identity as human beings.
"The current situation has prompted us to re-examine our basic assumptions as a society," says Mohamed ben Moussa of the country's Baha'i office of external affairs. "In such a time as now, we all see the need for a hopeful message that would encourage further conversations about questions that are being raised."
"Religion should be in harmony with science and reason," Mr. Ben Moussa continues, "and set apart from superstition and blind imitation."
In other countries, including Bahrain and Indonesia, Baha'i communities have also released statements expressing hope and calling for greater degrees of harmony in their respective societies.