Hartmut Grossmann, 1933–2017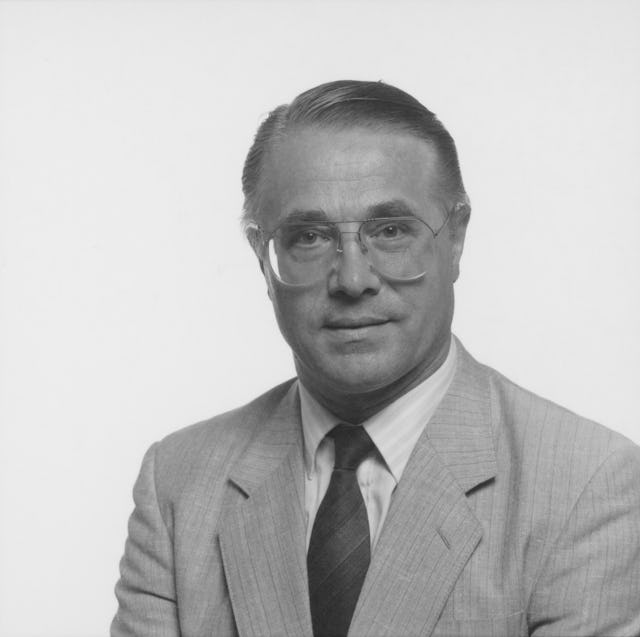 BAHA'I WORLD CENTRE — Hartmut Grossmann, former member of the Universal House of Justice, passed away on 17 December in Germany. He was 84 years old.
The House of Justice sent the following message to all National Spiritual Assemblies on 17 December.
* * *
Our hearts are grieved to learn of the passing of our dearly loved former colleague Hartmut Grossmann. A distinguished son of an illustrious father, he poured out his life in uninterrupted service to the Cause of Bahá'u'lláh, as a teacher, pioneer, and member of the National Spiritual Assemblies of Germany and Finland, the Continental Board of Counsellors in Europe, the International Teaching Centre and, ultimately, of the Universal House of Justice. He combined immense personal warmth, generosity of spirit, and serene humility with utter consecration, unwavering obedience, firmness in the Covenant, and vigilance in the protection of the Faith. His cheerfulness and dedication touched and inspired the hearts of all those who crossed his path, and heightened their enthusiasm for service. His tireless efforts to raise pioneers and nurture nascent Bahá'í communities left a legacy that will be felt for generations.
We are ardently supplicating at the Sacred Threshold that his noble soul may be richly rewarded and that he may be joyously reunited with his beloved wife, Ursula, who so recently ascended to the Abhá Kingdom. We extend our deepest condolences to his dear daughters, Kerstin, Claudia, Anke, Maren, and Barbara and their families, and will pray that their grieving hearts may be solaced. The friends everywhere are advised to hold befitting memorial gatherings, including commemorative services in his honour in all Houses of Worship.
The Universal House of Justice