Cooperation central to fighting intolerance, says BIC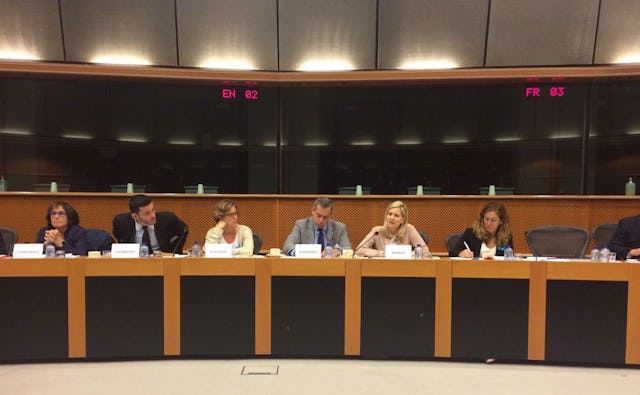 BRUSSELS, Belgium — The urgent need to combat discrimination and hate crimes in Europe and the world at large calls for higher degrees of cooperation between civil society organizations, stated the Baha'i International Community (BIC) Brussels Office at a recent seminar, titled "Turning words into action to address anti-Semitism, intolerance and discrimination".
Hosted by the Organization for Security and Cooperation in Europe (OSCE) and the European Parliament Anti-Racism and Diversity Intergroup (ARDI) from 16 to 17 June 2016 in Brussels, the seminar was organized out of "an urgent need to help support and strengthen the existing good work undertaken by civil society coalitions and encourage the building of additional strong civil society inter-communal and interfaith networks to prevent and end all forms of hate crime and discrimination". Over sixty participants attended, including Members of the European Parliament and representatives of a range of civil society organizations.
In her address at the seminar, Rachel Bayani, representative of the BIC, spoke about the need for coalitions to build stronger bridges of understanding through deep engagement in collaborative efforts to work for social harmony. "Coalitions should be encouraged to reach higher and higher levels of unity of thought and develop a common vision for the world we are trying to move towards," she stated. "We, members of civil society, regardless of the specific groups we represent, should not look merely at our own interests but should seek to further the interests of all members of society."
Mrs. Bayani explained that such a shift requires difficult work ahead to build greater unity. "Without a sense of common vision, fragmented world views will continue to exist."
Plans are under way for a series of events organized by OSCE with the aim of strengthening collaborative efforts among organizations of civil society to address intolerance and discrimination.