Continuing praise for Ayatollah Tehrani's call for religious coexistence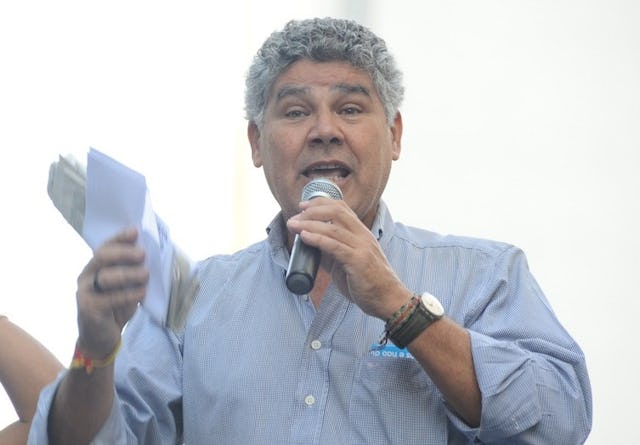 SAO PAULO, Brazil — The dramatic initiative of a senior Iranian religious leader, who last month called for coexistence with Baha'is, continues to stir a global conversation about religious tolerance and freedom of belief.
Statements by prominent religious leaders and other thinkers have recently been made in Brazil, Canada, Spain, and South Africa in response to the actions of Ayatollah Abdol-Hamid Masoumi-Tehrani, who on 7 April 2014 gifted to the Baha'is of the world an illuminated calligraphic work of Baha'i holy verses.
In Brazil, noted Liberation theologian Leonardo Boff expressed admiration for Ayatollah Tehrani's gesture, saying he is "serving the cause of peace among religions – the basis for peace among peoples."
"It is impossible not to remember, in this context, the extraordinary experience of seven centuries of peaceful coexistence and profound dialogue between the followers of Allah who lived in the Spain of Averroes and Avicenna, amongst great other poets, living alongside Christians like the Franciscan priest Raimundo Lullo," wrote Dr. Boff, who currently serves as Professor Emeritus of Ethics, Philosophy of Religion and Ecology at the Rio de Janeiro State University.
Also in Brazil, Federal Deputy Chico Alencar recently delivered a statement to Congress praising Ayatollah Tehrani's gesture, calling it a "symbolic action for us to remember the importance of valuing human dignity and of peaceful coexistence."
"Beyond that, he states that independent of the religion, people should live in cooperation and avoid hatred, enmity and religious prejudice," said Deputy Alencar, explaining he was citing Ayatollah Tehrani's actions as a reminder to other Federal Deputies that laws should "promote educational, social and political practices aligned with ideas of peace and peaceful coexistence among all Brazilians...."
In Canada, James Christie, director of the Ridd Institute for Religion and Global Policy at the University of Winnipeg, wrote a letter commending Ayatollah Tehrani's actions.
"His words and his gift augur a rising tide of reconciliation, peace and hope among religions upon which all people of good will must surely comment and act, not for fortune, but in faith," said the Rev. Prof. Dr. Christie.
In South Africa, Gary Eisenberg, chairman of the Cape South African Jewish Board of Deputies, wrote a letter to Ayatollah Tehrani, commending him on his gesture towards the Baha'is, calling it "a symbol of respect for the innate dignity of human beings, for fellow-feeling and peaceful coexistence regardless of religious affiliation, denomination or belief."
"We pray that the message of tolerance and compassion found in the Koran and repeated in your message to the Baha'i community will spread among the other leaders in your country so that all the peoples of Iran become free to live as equals in your beautiful land," wrote Mr. Eisenberg.
And in Spain, Eva Borreguero, a professor at the Complutense University of Madrid, and Antonio Sanchez Bayon, a professor of law at Universidad Camilo Jose Cela, expressed support for Ayatollah Tehrani and his message.