Official website for Universal House of Justice launches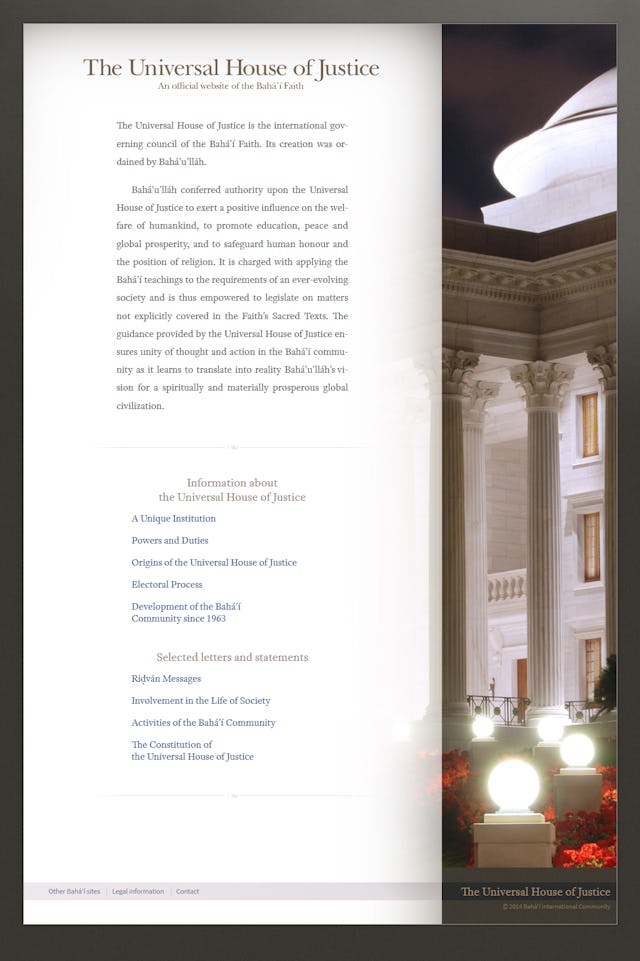 HAIFA, Israel — A new official website of the Baha'i Faith has been launched providing general information about the Universal House of Justice – the international governing body of the Baha'i community – and making available selected statements and letters that have been written by it or prepared under its supervision.
The Universal House of Justice is elected every five years by representatives of over 170 national Baha'i communities. The most recent election took place in April 2013, the fiftieth anniversary of when it was established.
The official website for the Universal House of Justice can be viewed at universalhouseofjustice.bahai.org.