The Baha'is of Semnan: A community under fire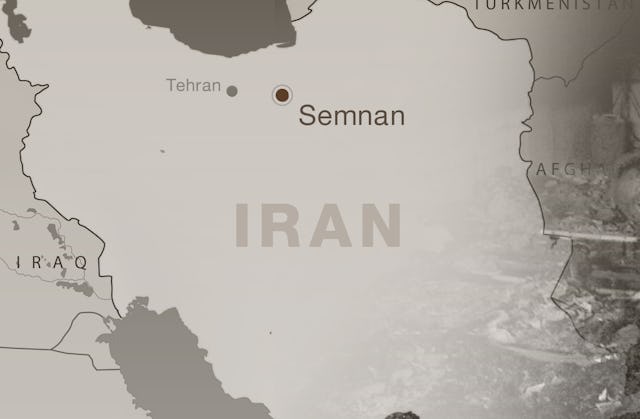 NEW YORK, United States — A dramatic intensification of persecution of Baha'is in the Iranian city of Semnan has been described as "distinctive and alarming" by the Baha'i International Community.
Dozens of attacks since 2009 against a large number of Semnan's Baha'is have been carried out by officials, semi-official groups, and plainclothes agents. At least 30 Baha'is have been arrested, with several now serving long prison sentences; homes and shops have been targeted by arsonists; and numerous Baha'i-owned businesses have been shut down by authorities.
Baha'is in the city are also facing ongoing harassment, marked by the close and constant surveillance of state security agencies, hate speech from clerics, abuse directed against Baha'i children, and vandalism of the Baha'i cemetery.
"It seems that in Semnan the Iranian authorities are oppressing the Baha'is with a particular intensity by mobilizing and coordinating official and semi-official elements," said Bani Dugal, the principal representative of the Baha'i International Community to the United Nations.
"These include various government offices and departments, the police, the courts, local officials, and the clergy."
"This coordinated approach is at once distinctive and alarming. Their aim in all of this is to enforce ever more strongly the government's long-established policy of seeing that the progress and development of Baha'is are blocked," she said.
For Baha'is in Iran oppression has been a feature of life ever since the Faith's founding in the mid-19th century. But since the 1979 Islamic Revolution, Baha'is have faced a government-sponsored strategy of persecution, suffering countless raids, arrests, and imprisonments in a systematic campaign which intensified in 2005 and further escalated in 2008-2009.
The disproportionate number of attacks against Semnan's Baha'is flared up after a series of widely publicized anti-Baha'i seminars and rallies was organized in the city in late 2008 and 2009. The homes of some 20 Baha'is were subsequently raided by authorities who seized Baha'i materials, computers, and mobile telephones. Nine Baha'is whose homes were raided were arrested, all on entirely false charges relating purely to their practice of the Baha'i Faith.
Since 2009, some 26 Baha'is from Semnan have been sentenced to a total of more than 70 years in prison. Eight are currently in prison having recently received sentences – ranging from six months to six years. Additionally, another Baha'i is serving a period of internal exile upon the completion of his jail term. A further four are released on bail awaiting trial and eight more are sentenced but free pending appeal or awaiting the summons to begin their imprisonment. Several more have been interrogated.
Three months ago, Adel Fanaian was sentenced to six years in prison for charges that included "mobilizing a group with the intent to disturb national security" and "propaganda against the sacred regime of the Islamic Republic of Iran." These false charges stem simply from his efforts to offer moral development classes for children and youth and help young people obtain a college education.
Bani Dugal noted however that, despite the hateful anti-Baha'i propaganda disseminated in the city, the majority of Semnan's citizens reportedly harbor no ill will towards Baha'is, and many seek association with them. "Indeed, many Baha'is have Muslims as relatives and close friends," she said.
"The situation should be carefully examined by all those who seek to restore the due process of law and respect for human rights in Iran. These attacks carried out by semi-official elements or agents in plainclothes reflect yet another insidious attempt by the Iranian government to flout international standards of justice without overtly calling attention to itself."
"We call upon governments everywhere to condemn Iran's flagrant violation of human rights – rights that are set out in international covenants to which Iran is a signatory."
The Baha'is of Semnan - A Case Study in Religious Hatred
The Baha'i World News Service has published a Special Report which includes articles, information and resources related to the case of the Baha'is of Semnan. It reports the systematic campaign of persecution in the city, a chronology of major incidents, and provides background information on incitement to hatred and Iran's blueprint for the strangulation of the Baha'i community.