Looking beyond the health crisis in the Kurdistan region of Iraq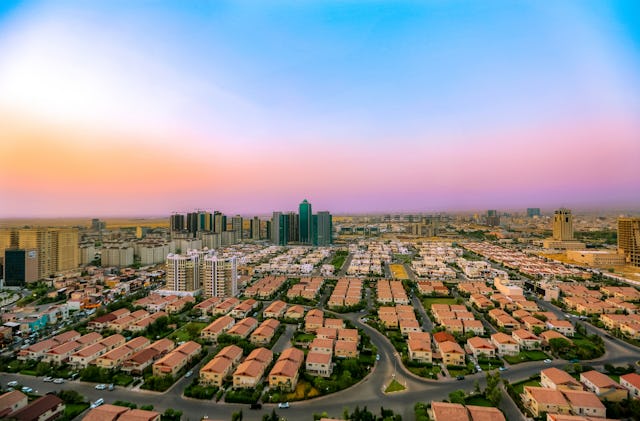 ERBIL, Iraq — Online forums, now a common feature of life in many places, have become a venue for promising conversations in the Kurdistan region of Iraq. The Baha'is of the region have been organizing weekly forums where academics, social actors, faith leaders, and government officials are examining spiritual principles that have drawn people together in this time of crisis and exploring how these principles can help shape public life in the future.
A running theme has been the oneness of humanity and how society suffers when any one group considers its own needs without thought for others.
"These conversations are allowing us to sincerely and genuinely learn from each other," said Tahireh Abaychi, representative of the Baha'is of the Kurdistan region. "It's not that any one of us has the answers. We're seeing one another through a new lens with the interests of all at heart."
New perspectives are allowing participants to challenge assumptions that underlie prevalent modes of thought, questioning the idea that self-interest drives prosperity and that progress depends on its expression through unrestrained competition.
The current circumstances, participants noted, are showing just the opposite—an outpouring of generosity that transcends differences is what contributes to the progress of all. Such expressions of good-will, some participants observed, have had their most profound affect in small geographic areas, where people can come to know one another, understand each other's needs, and take action for the benefit of their fellow citizens.
"What is happiness? What are needs? What is prosperity? These terms can now be redefined," said another participant. "A culture of consumption promotes the value that our worth is based on how much we can consume and accumulate. But we are now seeing that giving selflessly needs to be an organizing principle."
Officials from the Ministry of Religious Affairs, including the director of the ministry's department of coexistence, noted that these discussions are proving helpful in formulating plans for promoting societal values.
"The government is actively looking at policies that can help our society to come through this crisis more resilient and more attentive to needs. These conversations will help with that process," said one of the officials from the ministry.
Reflecting on the discussions to date, Mrs. Abaychi says: "The question is how can we ensure that principles which have for so long been at the margins of thought or viewed as idealistic be brought to the center of the public consciousness and policy making?
"This will require a recognition of our essential oneness and many acts of true and selfless generosity—meaning, that the left hand doesn't know what the right hand has given."