Out of exile, a light to the world — 150th anniversary of Baha'u'llah's arrival in Holy Land: Part 3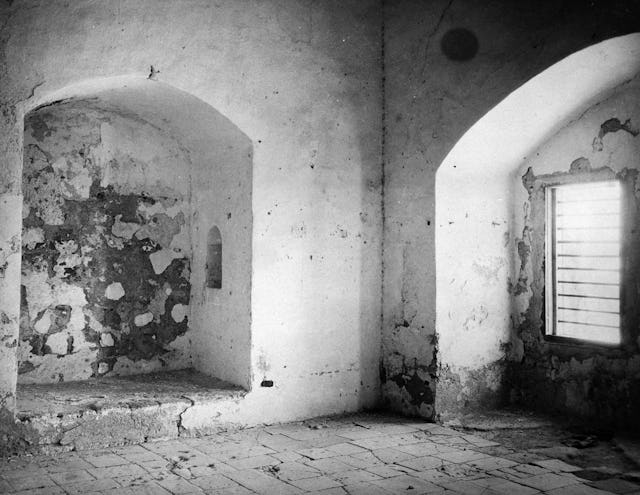 The Baha'i World News Service is publishing a series of podcasts about the 150th anniversary of Baha'u'llah's arrival in the Holy Land. This article is the introduction to the third of the podcast episodes. Listen to part 1 in the series here and part 2 here.
BAHA'I WORLD CENTRE — A century and a half ago, Baha'u'llah arrived in the Holy Land as a prisoner in the most harrowing of conditions. Despite His great suffering, He penned a series of extraordinary writings addressing the kings and rulers of His time.
Those historic works called upon humanity, through its leaders, to work for the building of a just world civilization founded on the oneness of humankind. He urged the rulers of His time to set aside their differences, establish a system of collective security and move toward disarmament, to champion the cause of justice, to show the utmost care and consideration for the well-being and rights of the poor, and to work toward a lasting peace. He praised the system of representative government and the abolishment of slavery.
The third and final podcast episode on the 150th anniversary of Baha'u'llah's arrival in the Holy Land contains interviews that explore these historic messages. The vision in these works is relevant not only to the world of the 19th century and today, but far beyond this generation, foreseeing the reorganization and transformation of the entire planet and the emergence of a global civilization that is spiritually and materially coherent.
"It is remarkable how Baha'u'llah's vision from 150 years ago addresses our current situation," says Bani Dugal, Principal Representative of the Baha'i International Community, anticipating the gathering of world leaders next week in New York for the 73rd session of the United Nations General Assembly.
"The issues these leaders face today are formidable: peace and security, nuclear disarmament, climate change, the widening gap between the rich and the poor, human trafficking, migration, and the list goes on," continues Ms. Dugal. "The need for international cooperation is greater now than ever."
Baha'u'llah's letters to the leaders of His time are translated into English and published in The Summons of the Lord of Hosts. The most momentous of these writings, according to Shoghi Effendi, is the Surih-i-Muluk, or Surih of Kings, revealed in Edirne, Turkey. In this tablet, Baha'u'llah addresses rulers of the East and West, religious leaders, philosophers, lawmakers, and more. He sets forth the character of His mission and the standards of justice that must govern the behavior of leaders. A uniquely powerful and visionary work, the Surih-i-Haykal, or Surih of the Temple, includes individual letters to five leaders: Pope Pius IX, Napoleon III of France, Russia's Czar Alexander II, Queen Victoria, and Nasiri'd-Din Shah of Iran.