Attacks in Yemen and Iran coincide with bicentenary period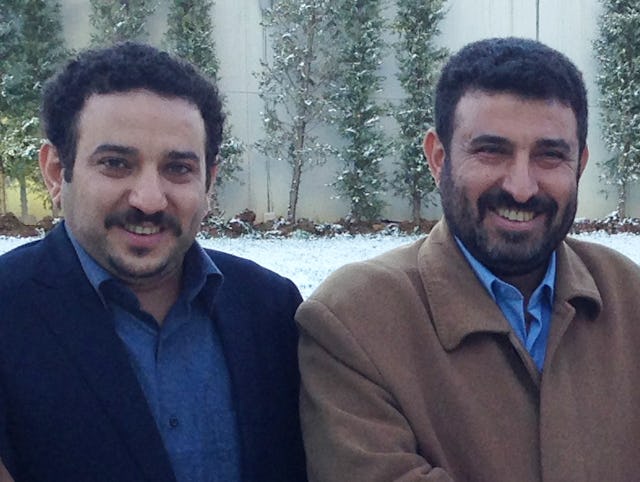 BIC NEW YORK — Yemeni security forces raided a Baha'i gathering in Sana'a yesterday, opening fire on the small group of people assembled to commemorate the bicentenary of the birth of Baha'u'llah.
The attack occurred in the family home of prominent tribal leader Walid Ayyash, who was abducted in April and whose whereabouts are currently unknown. The attackers were reportedly in four cars and an armored vehicle, which they used to break down the front door of the house. They arrested Mr. Ayyash's brother, Akram Ayyash.
"There is now unequivocal consensus about Iran's role in the persecution of the Baha'is in Yemen, especially in Sana'a, which is currently under the control of Iranian-backed militias," said Bani Dugal, Principal Representative of the Baha'i International Community at the United Nations.
Persecution ramped up in August 2016 when Houthi militias abducted 65 individuals attending Baha'i activities, including six children. Approximately half of those detained were Baha'is. Again in April of this year, a call was issued for the arrest of over 25 Baha'is, including many prominent members of the Baha'i community who assist with organization of community affairs at the national level. Eight Baha'is currently remain detained, and it is unclear where a number of them are being kept.
Arrests of Baha'is in Yemen have drawn international censure and, in September of this year, led to a United Nations resolution—introduced by Egypt on behalf of the Arab Group and adopted by the UN Human Rights Council—calling for the immediate release of all Baha'i detainees.
Earlier this year, UN Special Rapporteur on Freedom of Religion or Belief, Ahmed Shaheed, said that the pattern of persecution Baha'is face in Yemen eerily mirrors the pattern of persecution in Iran.
The Baha'i community has also been targeted within Iran in the recent bicentenary period. Between 18 and 21 October, some 19 individuals were arrested in Kermanshah, Tehran, and Birjand, and the homes of 25 Baha'is were raided. Twenty-six Baha'i-owned shops around the country were sealed off by authorities because the owners observed the Holy Day on 21 October. These closures occurred in Shiraz, Marvdasht, Gorgan, and Gonbad.
"The juxtaposition of these actions with the countless examples of joyful and uplifting celebrations by Baha'i communities around the world couldn't be more striking. This contrast exposes the ruthless determination of certain authorities in Iran in perpetuating the persecution of the Baha'is and violating their basic human rights both within Iran and outside its borders," said Ms. Dugal.
(Editor's note: An amendment was made to paragraph 4 on 24 October 2017 in order to explain that not all 65 individuals detained at the Baha'i gathering in August 2016 were Baha'is.)