Catalyzing an education revolution: Brookings Institution highlights Baha'i-inspired program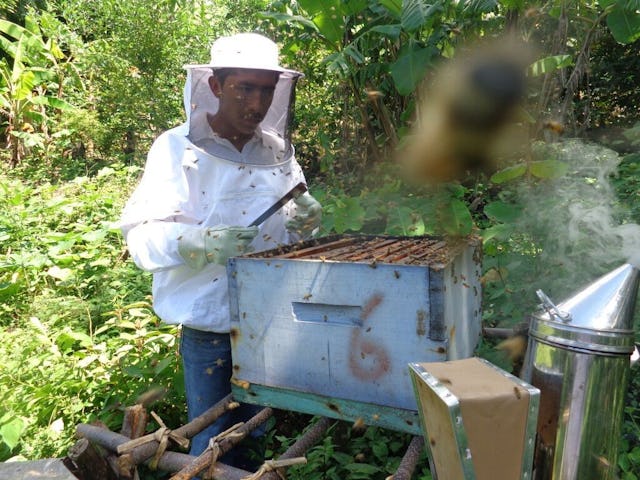 WASHINGTON, United States — In the last twenty years, remarkable strides have been achieved in providing access to education for children around the world. However, research in the field of education is showing that increased schooling has not automatically led to increased learning. The United Nations estimates that 250 million children are not able to read, write, or perform basic math, whether they have been to school or not.
Addressing what it calls a "learning crisis", the Brookings Institution — a major think tank in the United States-started an initiative in 2015 called "Millions Learning". The study sought to identify educational interventions where not only access to schools was improving, but also learning itself.
One of the programs featured in the report is the Baha'i-inspired initiative Sistema de Aprendizaje Tutorial (SAT, or in English, the Tutorial Learning System). Since its beginnings in the 1970s in Colombia, SAT has expanded across Latin America to reach more than 300,000 students, and it has been accredited and recognized by a number of governments.
The "Millions Learning" report highlights 14 educational programs that show increased learning outcomes through innovative approaches to schooling. A major criterion of the study was that these programs could be scaled up in size and implemented in other settings in a sustainable way.
According to Brookings, SAT is "catalyzing an education revolution" by "transforming how education is conceptualized, designed, and delivered."
"SAT is radically different from the traditional secondary school and high school model, and it is cutting edge in so many ways," said Jenny Perlman Robinson, author of the case study for the Brookings Institution. "It focuses on skills that are beyond the traditional academic skills, such as moral and character development, and it conceives of learning as something much broader."
Underlying all endeavors of the SAT program is the philosophy of nurturing a generation of socially minded young people who can support and sustain development in their own communities. Its innovations in rural education are redefining learning as a moral endeavor, drawing on a process of action and research.
SAT bridges theory with practice by linking classroom work with practical projects, like encouraging students to learn mathematics and science in the context of growing vegetables or using their language abilities to start small study groups to promote literacy.
SAT was initially developed by the NGO Fundacion para la Aplicacion y Ensenanza de las Ciencias (FUNDAEC, or in English, Foundation for the Application and Teaching of the Sciences) to contribute to the progress of rural communities. FUNDAEC conceived of SAT as a strategy for advancing social and economic development, not as a program to fill the vacuum in secondary education. However, it quickly became apparent that education was the way to achieve that goal.
One pioneering difference between SAT and other widely accepted classroom models is the concept of "tutors." Teachers working with SAT are referred to as tutors, and their role is defined as guiding and facilitating the learning process, rather than only imparting information. The lack of hierarchy is "an important distinction", wrote Brookings, as it creates a culture of mutual respect and trust between tutors and students.
"This relationship radically changes the teaching-learning process," the report said. "Its distinctiveness is further reflected in the program's emphasis on dialogue and debate, as well as close teacher-student exercises that are normally performed in a circle or in small groups."
Additionally, unlike traditional education models, SAT places a large emphasis on community service. "Community service is not seen as just an add-on to the teaching. Instead, it's very much a part of the core curriculum," explained Ms. Robinson.
"When we've presented the ideas that underlie the framework of SAT to others, we get responses like 'I'm excited about this, but it's utopian,'" said Erin Murphy-Graham, a professor at the University of California Berkeley and the author of Opening Minds, Improving Lives: Education and Women's Empowerment in Honduras. "But it's not utopian — it's actually something that has been implemented, that has been tested, that has been refined. It's an educational program that has been able to incorporate a very specific and very precise conceptual framework around the role of knowledge in advancing civilization, and it's possible. We're not talking about the distant future. We're talking about things that are happening right now, on the ground, in several countries in Latin America."
The case study on the SAT program, titled "Sistema de Aprendizaje Tutorial: Redefining Rural Secondary Education in Latin America," was written by Christina Kwauk and Jenny Perlman Robinson and published by the Brookings Centre for Universal Education in July 2016. A copy is available online.