International writers plea for release of imprisoned Iranian Baha'i leader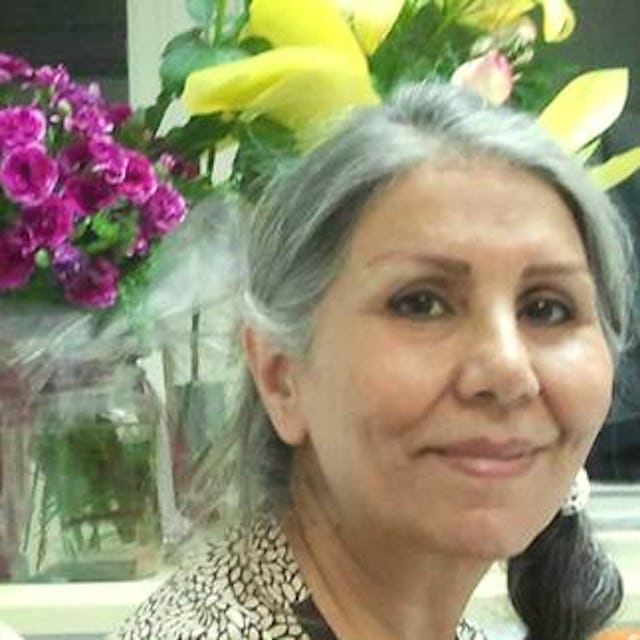 LONDON, England — As part of a global campaign to defend persecuted writers, PEN International has called for the release of Mahvash Sabet, one of the seven imprisoned Iranian Baha'i leaders.
In an effort to draw attention to the plight of some 900 novelists, poets, and journalists who were harassed, imprisoned, murdered, or "disappeared" last year, the writers' organization has selected five among them to highlight in a week-long campaign, of which Ms. Sabet is the first.
PEN International said that Ms. Sabet and the six other imprisoned Iranian Baha'i leaders "suffered appalling treatment and deprivations during pre-trial detention" before being sentenced to 20 years of imprisonment "after six brief court sessions characterized by their lack of legal due process".
Novelist Alberto Manguel wrote an impassioned open letter addressed to Ms. Sabet, which was published Monday in The Guardian newspaper.
Ms. Sabet's poems bear "witness to society's injustices, prejudices and inability to understand that no matter what society might do to a poet, the poet's words will still be free in the minds of the readers, and continue to conjure up ideas, engage the mind in conversation," wrote Mr. Manguel.
"Prison Poems," Ms. Sabet's book of poetry, was published in 2013. A teacher and educator, she has been detained since March 2008, charged with and ultimately sentenced on wholly fabricated charges of "espionage" and "propaganda against the Islamic Republic".
PEN International is planning to publish open letters to four other imprisoned writers this week, as part of a campaign which will culminate in its 33rd annual Day of the Imprisoned Writer on 15 November. The campaign asks PEN members – who represent authors in more than 100 countries – to sign a petition asking for the immediate release of Ms. Sabet.