Lawyer arrested ahead of trial of Baha'i educators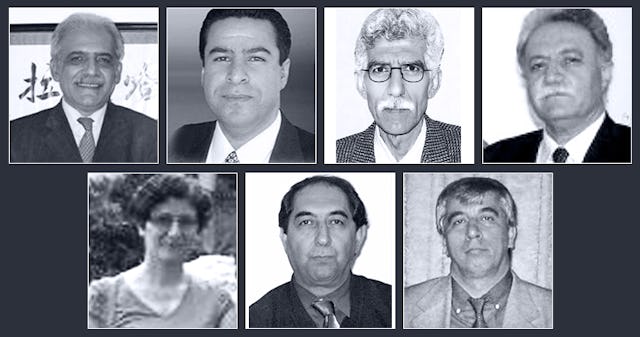 GENEVA, Switzerland — As a number of Baha'is in Iran await trial for providing higher education to youth barred from university, the Baha'i International Community has been distressed to learn of the arrest of a lawyer who was preparing to defend them.
Abdolfattah Soltani – a senior member of the legal team representing the prisoners – was arrested last Saturday. Mr. Soltani was a co-founder of the Defenders of Human Rights Center along with four other lawyers including Nobel Peace Prize Laureate Shirin Ebadi. The Tehran-based Center was shut down in a police raid in December 2008.
An Amnesty International appeal calling upon Iran to release Mr. Soltani immediately has described him as "one of the bravest human rights defenders in Iran..."
"One by one courageous Iranian lawyers are being summoned and then arrested, or have to flee their homeland," observed Diane Ala'i, representative of the Baha'i International Community to the United Nations in Geneva.
"We are deeply concerned at the detention of Mr. Soltani," she said. "What precisely are the motives of the Iranian authorities for this arrest, just before his clients are expected to face trial?"
Seven Baha'is are still in prison in connection with their involvement in an informal educational program in which Baha'i professors, debarred by the Iranian government from practicing their professions, voluntarily offer their services to teach young community members who are banned from higher education.
Press reports in Iran have recently announced that the program – known as the Baha'i Institute for Higher Education (BIHE) – has been declared illegal.
Iranian authorities carried out raids three months ago on some 39 homes of administrators, staff and students of BIHE. The seven still detained are Mahmoud Badavam, Nooshin Khadem, Vahid Mahmoudi, Kamran Mortezaie, Farhad Sedghi and Ramin Zibaie – all arrested 22 May; and Riaz Sobhani – arrested 14 June.
"Many people associated with the Baha'i Institute for Higher Education have been arrested and interrogated," said Diane Ala'i. "Some have been imprisoned and then released. In addition to the seven who remain in prison, four others connected with BIHE were detained earlier this week."
Details of any imminent legal proceedings have been hard to establish, she said.
"We have received no formal report of the charges leveled against them, other than an indication that the accusations are once again related to matters of national security. Despite their best efforts, the lawyers have only been able to meet with three of the currently detained Baha'is."
"We call upon governments, organizations and people of good will everywhere to do whatever they can to dissuade Iran from perpetrating yet another appalling miscarriage of justice," said Ms. Ala'i.
Baha'i World News Service coverage of the persecution of the Baha'is in Iran
*The Baha'i World News Service has published a Special Report which includes further articles and background information about Iran's campaign to deny higher education to Baha'is. It contains news of latest developments, a summary of the situation, feature articles, case studies and testimonials from students, resources and links. *
*Another Special Report offers articles and background information about the seven Iranian Baha'i leaders – their lives, their imprisonment, trial and sentencing – and the allegations made against them. It also offers further resources about the persecution of Iran's Baha'i community. *
*The International Reaction page of the Baha'i World News service is regularly updated with responses from governments, nongovernmental organizations, and prominent individuals, to actions taken against the Baha'is of Iran. *
*The Media Reports page presents a digest of media coverage from around the world. *