Dr. Peter J. Khan: A "remarkable life"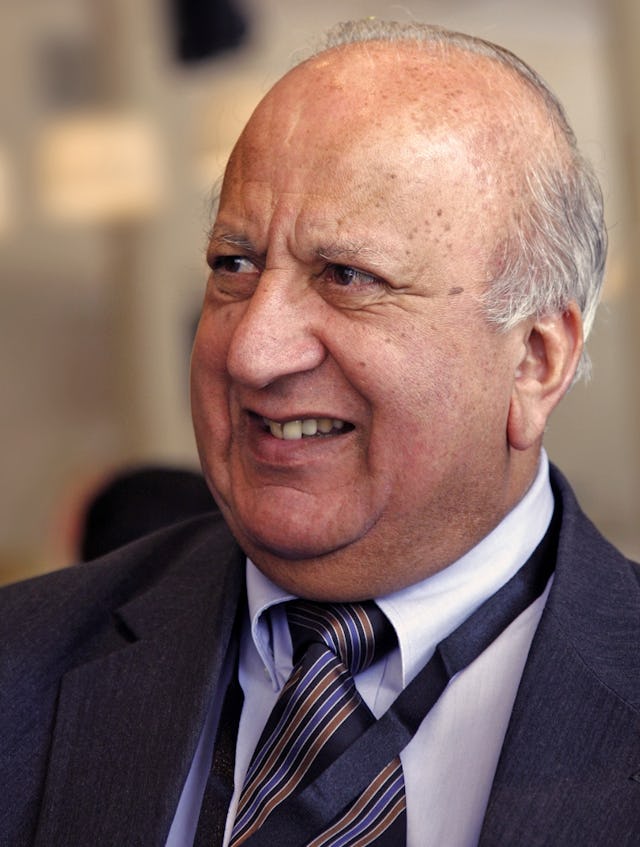 BRISBANE, Australia — With the passing of Dr. Peter J. Khan, the worldwide Baha'i community has lost a "distinguished servant."
"By any measure, his was a remarkable life, one of earnest striving, of unbending resolve, of unflinching dedication to principle, and of constancy of effort," wrote the Universal House of Justice, on learning of Dr. Khan's sudden passing on 15 July.
Dr. Khan – who was 74 years old when he died – was a member of the Universal House of Justice for 23 years, until his return to Australia in May last year.
Peter Jamel Khan was born in New South Wales on 12 November 1936 to Fazal and Hukoomat Khan from Khassi Kalan in the Punjab region of India. Four years before their son's birth, they were among the first Indian immigrants to settle on Australia's eastern coast.
When he was 12 years old, Dr. Khan, his parents and sister, became the first Muslims in Australia to join the Baha'i Faith. From that time onwards, he dedicated his life to promoting the Baha'i teachings, starting his life of service as an active youth member of the Yerrinbool Baha'i community.
At the age of 21, he was elected a member of the National Spiritual Assembly of the Baha'is of Australia, on which he served until 1963.
Dr. Khan became an electrical engineer, receiving his BSc (1956), his BE (1959), and his doctorate (1963) – all from the University of Sydney. From 1963 to 1967, he lived in the United States as a Fulbright postdoctoral fellow at the University of Michigan, and remained there as a professor of electrical engineering until his return to Australia in 1975. He became a visiting professor at the University of New South Wales and an associate professor at the University of Queensland from 1976 until 1983. He was also a fellow of the Institution of Engineers Australia, a senior member of the Institution of Electrical and Electronics Engineers, and a member of the editorial board of its journal, Transactions on Microwave Theory.
During his stay in the United States, Dr. Khan served as a member of the Auxiliary Board for Propagation of the Baha'i Faith. Later, on his return to Australia, he served as a Continental Counsellor for Australasia until his appointment in 1983 to the International Teaching Centre, when he and his wife, Janet, transferred their residence to the Baha'i World Centre in Haifa, Israel.
Dr. Khan was first elected to the Universal House of Justice in 1987, serving until April 2010 when he relinquished his position owing to advanced age and the heavy burden of work involved in membership.
"His considerable intellectual gifts manifested themselves in every aspect of his service," noted the Universal House of Justice, recalling in particular Dr. Khan's commitment to the education of young Baha'is, the "exemplary manner in which he discharged his manifold administrative duties," and his championing of the Baha'i principle of the equality of men and women.
In this latter respect, he co-authored Advancement of Women – A Baha'i Perspective (1998) with his wife, Janet, who was described by the Universal House of Justice as Dr. Khan's "collaborator and devoted companion."
An engaging public speaker, Dr. Khan's "uncommon eloquence and endearing humour" inspired audiences around the world, "lifting hearts, stimulating minds, galvanizing spirits," wrote the Universal House of Justice.