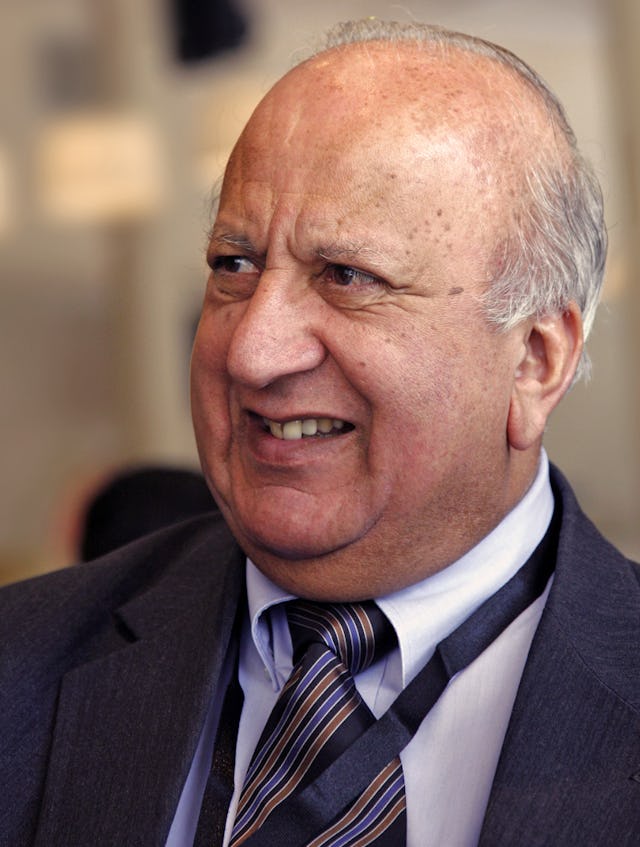 HAIFA, Israel — Dr. Peter J. Khan, former member of the Universal House of Justice, passed away today in Brisbane, Australia. He was 74 years old.
The Universal House of Justice has sent the following message to all National Spiritual Assemblies:
*  *  *
We grieve at the sudden passing of our dearly loved former colleague Peter J. Khan, whose many years of service in the Holy Land, concluded so recently, are still fresh in our memories. By any measure, his was a remarkable life, one of earnest striving, of unbending resolve, of unflinching dedication to principle, and of constancy of effort. Discovering the Faith in his early youth, he had an unbroken record of outstanding service that included membership of the National Spiritual Assembly of Australia, of the Auxiliary Board for Propagation in North America, of the Continental Board of Counsellors in Australasia, and of the International Teaching Centre and that culminated in his election to the Universal House of Justice on which body he served for twenty-three years. His considerable intellectual gifts manifested themselves in every aspect of his service to the Cause of God: in his stalwart defence of the Covenant, in the exemplary manner in which he discharged his manifold administrative duties, in his acquainting generations of youth with the transforming vision of Shoghi Effendi, in his championing the advancement of women, in his diligent attention to the stewardship of the Faith's material resources, and in his presentations of the verities of the Cause with uncommon eloquence and endearing humour to unnumbered audiences-lifting hearts, stimulating minds, galvanizing spirits. The Faith of God has lost a distinguished servant.
Our condolences are extended to his beloved wife Janet, his collaborator and devoted companion. We shall offer ardent prayers at the Sacred Threshold that his illumined soul may be joyously received in the Abha Kingdom and immersed in the ocean of divine grace. We call upon the friends to hold befitting memorial gatherings in his honour throughout the Baha'i community, including in all the Houses of Worship.
The Universal House of Justice