Most Holy Book of Baha'i Faith published in Norwegian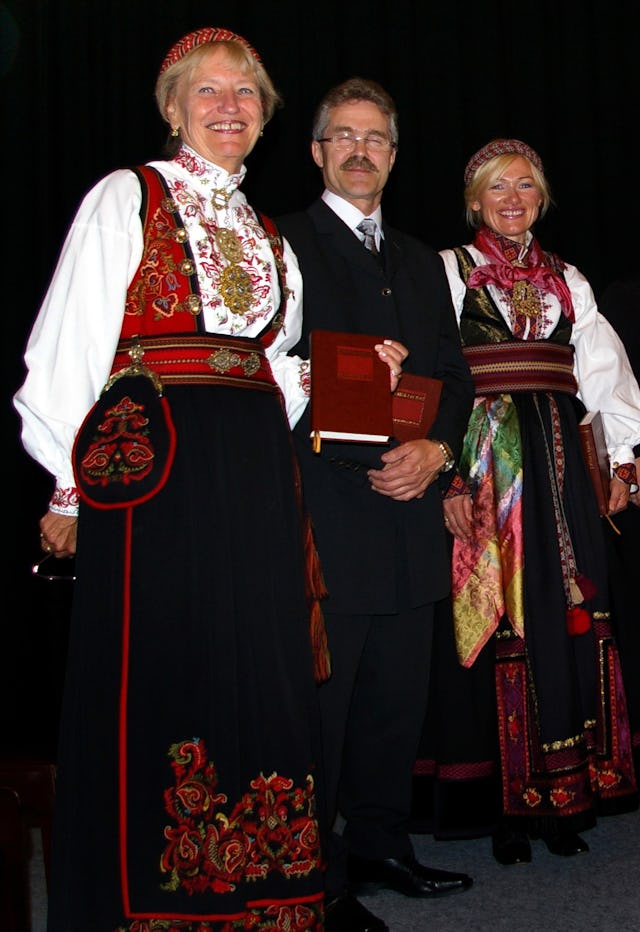 BEITOSTOLEN, Norway — The Baha'i book known as the Kitab-i-Aqdas, the "Most Holy Book," has been published in Norwegian for the first time, bringing to about 30 the number of different language editions of the work.
The book, originally written in Arabic, was presented this month at a ceremony in Beitostolen attended by more than 300 Baha'is and their guests.
"I am really looking forward to reading the book in Norwegian," said 19-year-old Dehlia Eide of Stavanger, who participated in the ceremony. "This is an incredibly important book."
The volume is the pre-eminent work of Baha'u'llah, founder of the Baha'i Faith, and contains teachings and laws for the development of human society, said Douglas Moore, spokesman for the Baha'i International Community.
Baha'is believe that Baha'u'llah is the most recent Messenger of God in a line that includes Moses, Jesus, Muhammad, Buddha, Krishna, and others, and that the main teaching of God for this age is the unity of the human race. The Baha'i writings refer to the Kitab-i-Aqdas as the "charter of the future world civilization."
In the book, Baha'u'llah reveals laws, ordinances and exhortations on a number of subjects, among them prayer, marriage, divorce, burial, the Baha'i calendar, the age of maturity, the nature of work, obedience to government, and education.
A key feature of the Kitab-i-Aqdas is its reference to Baha'i administration and the institutions that today govern the religion, Mr. Moore said.
Parts of Baha'i scripture – the writings of Baha'u'llah total the equivalent of some 100 volumes – have been translated into more than 800 languages, but the Kitab-i-Aqdas is challenging because of the eloquent style of Arabic and the way the revelation of spiritual teachings is interwoven with the giving of laws, he said.
In addition, certain supplementary materials as well as other Baha'i scripture must be considered in concert with the Kitab-i-Aqdas to gain an appropriate understanding of the intent, Mr. Moore said; the laws are meant to be introduced gradually as a world civilization develops.
Baha'u'llah wrote the book in 1873 while a prisoner of the Ottoman Empire in Acre in what is now Israel. It was first translated by the Baha'i World Centre into English in 1992.
Among the languages into which the Kitab-i-Aqdas has been translated, in addition to Norwegian and English, are Albanian, Bengali, Bulgarian, Chinese, Danish, Dutch, Finnish, French, German, Hebrew, Hindi, Hungarian, Indonesian, Italian, Marathi, Oriya, Portuguese, Russian, Slovak, Spanish, Tagalog, Tamil, Telugu, Thai, Turkish, Urdu, and Vietnamese.
The Norwegian edition was presented on 9 July during an annual summer school held by the Baha'is of Norway.
(Story clarification: On 7 August 2008, the language in the first and penultimate paragraphs of this article was adjusted for clarity. Also, Marathi was added to the list of languages in the penultimate paragraph.)