Baha'is celebrate 'King of Festivals'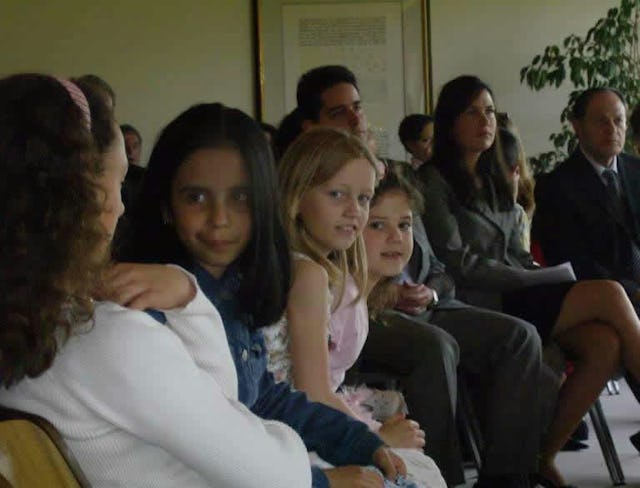 HAIFA, Israel — Baha'is around the world are celebrating the Festival of Ridvan, which marks the anniversary of Baha'u'llah's declaration in 1863 that He was a new messenger of God.
Ridvan – 21 April to 2 May each year – commemorates the 12 days that Baha'u'llah, the prophet-founder of the Baha'i Faith, camped on the banks of the Tigris River near Baghdad and, while there, proclaimed his mission to a small group of followers.
Every year, on the first day of Ridvan, Baha'is in thousands of localities around the globe vote for their local governing councils. Also during the festival, national conventions are held in some 180 countries and territories, during which delegates vote for the national governing bodies of the Baha'i Faith.
Baha'u'llah called Ridvan the "King of Festivals" and the "Festival of God," among other names.
In 1863, He was in Baghdad, already exiled from His native Iran for a decade, when authorities ordered Him to move to Constantinople (now called Istanbul).
Before leaving, He spent 12 days by the Tigris in a garden which he called Ridvan (Arabic for "paradise") while preparations were made for the journey and farewells said to people in Iraq.
"The thoroughfare to the riverside brimmed with people, men and women, young and old, from all walks of life, who had gathered to see Him go and bewail His departure," wrote H.M. Balyuzi in a biography of Baha'u'llah.
It was during this time that Baha'u'llah announced to His companions that He was the promised one of God, foretold in the religions of the past.
Today, in addition to electing local and national governing bodies, followers of Baha'u'llah often celebrate Ridvan with devotional meetings, artistic and musical presentations, or other types of gatherings, depending on the country.