Baha'i Media Bank launched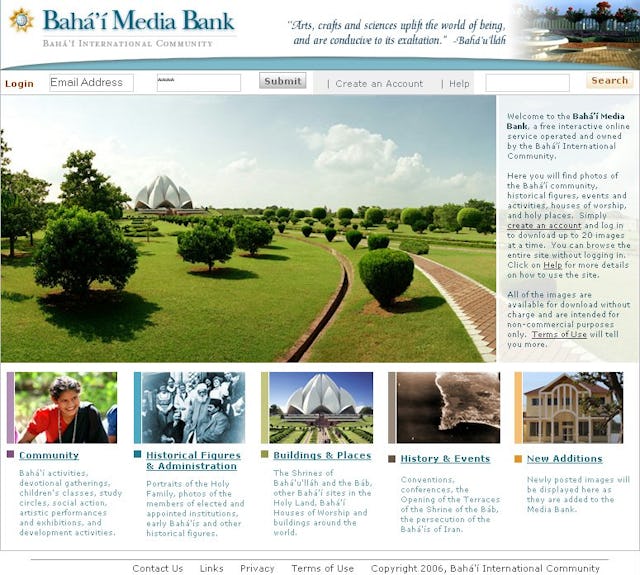 HAIFA, Israel — The Baha'i International Community has launched a new Web site containing more than 2,500 high-quality photographs on Baha'i-related themes.
"The purpose of the site is to provide institutions and individuals alike with easy access to a large collection of Baha'i images," said Douglas Moore, director of the Baha'i International Community's Office of Public Information.
"We hope it will prove to be of great utility to all kinds of publishers, journalists, and other media producers," he added.
Called the "Baha'i Media Bank," the site is at: http://media.bahai.org
It will be regularly updated with new additions and will eventually include video and audio material.
Visitors to the Web site will be able to browse through the high resolution images, categorized by community activities, people and institutions, buildings and places, and history and events. Then, by creating a free account, users will be able to download images for use in publications, websites, and media presentations.
The site also offers such services as a "My Downloads" holding area, where up to 20 images can be collected and then downloaded all at the same time in a single ZIP file. The account keeps track of the user's download history so that previous collections can be retrieved or shared with other users of the Media Bank.