British prime minister praises Baha'i community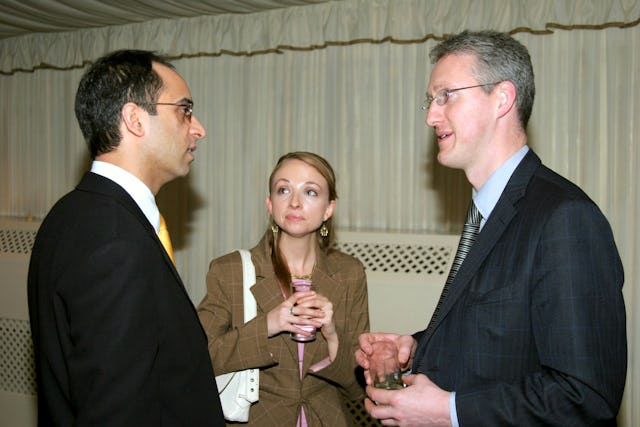 LONDON, England — The prime minister of the United Kingdom, Tony Blair, has praised the work of the nation's Baha'i community in assisting social cohesion and the interfaith movement.
"In many ways, Baha'is embody the spirit of community cohesion that is so important to our society," Mr. Blair said in a message on the occasion of the Baha'i Naw-Ruz (New Year).
"The Baha'i community, in its outlook on life and in its proactive work in the inter-faith, cohesion and anti-discrimination fields, show how much faith-based bodies can contribute to wider society, and the Government looks forward to continuing our good relationship," Mr. Blair said.
The message was read at the Naw-Ruz reception held on 21 March 2005 on the terrace of the House of Commons. Baha'i representatives, members of both Houses of Parliament, and senior members of the public service attended the event.
The All Party Parliamentary Friends of the Baha'i Faith sponsored the gathering, which was also attended by representatives of interfaith organizations, NGOs, and the media.
The All Party Friends of the Baha'i Faith was formed in 1999 and has since hosted five Naw-Ruz receptions. The group is open to members of Parliament from across the political spectrum and was formed largely in response to the persecution of the Baha'is in Iran and other states.
The chair of the All Party Friends of the Baha'i Faith, Lembit Opik MP, spoke of his admiration for the work of the Baha'is.
The secretary of the National Spiritual Assembly of the Baha'is of the United Kingdom, Barney Leith, thanked the All Party Friends of the Baha'i Faith for defending the human rights of the Baha'is in Iran and for keeping the government of the United Kingdom informed of the situation.
"Sadly, the situation of the Baha'is in Iran is deteriorating at the moment. This makes the work of the All Party Friends of the Baha'is even more vital," Mr. Leith said.
Entertainer Inder Manocha, a Baha'i who was named best comedian in last year's Ethnic Multicultural Media Achievement Awards, was master of ceremonies for the gathering.
Baha'i communities throughout the world celebrate their new year, marked by the spring equinox in the northern hemisphere, between sunset on 20 March 2005 and sunset on the 21st.
Known as "Naw-Ruz," the festival has been celebrated in Iran from time immemorial, and was confirmed by Baha'u'llah as a holy day. It coincides with the first day of the first month of the year in the Baha'i calendar.