Baha'i Community elects international governing council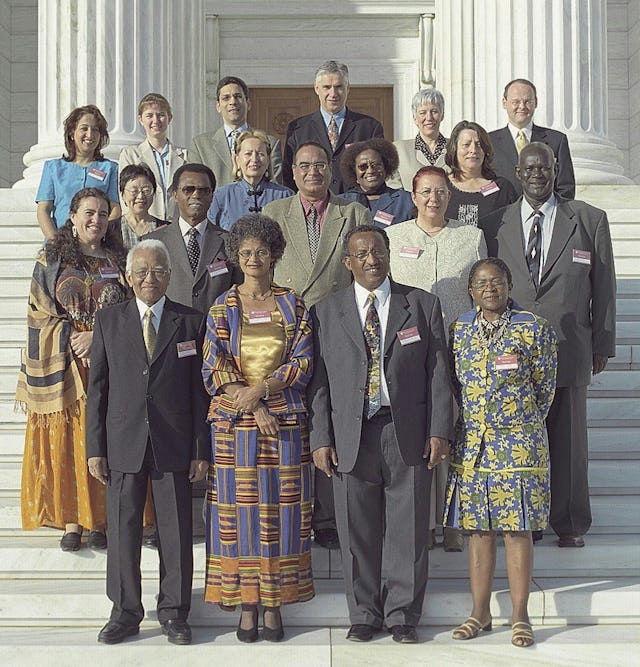 HAIFA, Israel — The Baha'i community, identified in the Encyclopaedia Britannica as the second most widespread of the world's independent religions, after Christianity, today elected the nine members of its international governing council, the Universal House of Justice.
Altogether 1544 electors, themselves having been elected by the Baha'i membership in 178 national communities, chose the following nine persons for the forthcoming five-year term: Peter Khan, Farzam Arbab, Hooper Dunbar, Glenford Mitchell, Douglas Martin, Ian Semple, Kiser Barnes, Hartmut Grossmann, Firaydoun Javaheri.
The Faith, which has no clergy, administers its affairs through democratically elected councils at the international, national and local levels.
Baha'i elections take place without campaigning or nominations, the results being determined by plurality vote.
Electors are guided by the Faith's teachings, which advise each person to vote, independently and in the privacy of his or her own conscience, for "the names of those who can best combine the necessary qualities of unquestioned loyalty, of selfless devotion, of a well-trained mind, of recognized ability and mature experience."
There are about five million Baha'is worldwide. Prominent among the Faith's teachings are racial oneness, the equality of men and women, and the unity and harmony of the world's religions.
The Baha'i World Centre in the Acre/Haifa area of modern day Israel has been both the spiritual and administrative centre of the Faith since its Founder, Baha'u'llah, was exiled there by the Ottoman Empire in 1868.