Shapoor Monadjem, 1933-2018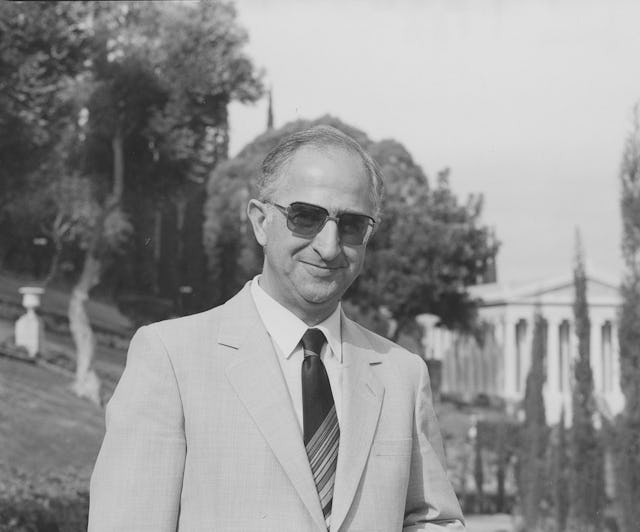 BAHA'I WORLD CENTRE — Shapoor Monadjem, a former Counsellor member of the International Teaching Centre, passed away on Thursday in Maringá, Brazil. He was 85 years old.
The Universal House of Justice sent the following message to all National Spiritual Assemblies on Friday.
*  *  *
The passing of Shapoor Monadjem, distinguished and greatly loved servant of the Blessed Beauty, has brought much sadness to our hearts.  We call to mind, at this moment, his immense dedication to the teaching work, knowledge of the Faith, and insight into the application of its principles.  These qualities were much in evidence when he was a member of the National Spiritual Assembly of Brazil and during the decade he served as a Continental Counsellor in the Americas.  As a member of the International Teaching Centre, his talents and energies were determinedly focused upon the worldwide propagation and protection of the Faith.  The wide-ranging services he undertook in his lifetime also included the promotion of the Right of God as a Deputy Trustee of Ḥuqúqu'lláh.  A kindly and gentle soul, good-humoured and brimming with creative inspiration, he was also blessed with considerable administrative abilities, honed in many different settings, which he deployed with great effect in service to the Cause of God.
To his dear wife, Bahareh, and to his children and grandchildren we extend our condolences and an assurance of our supplications in the Holy Shrines for his soul's blissful passage into the realms of the eternal.  We also ask that memorial gatherings be convened in his honour in all Houses of Worship and in Bahá'í communities across the world.
The Universal House of Justice