New feature for releasing sacred Baha'i Writings launched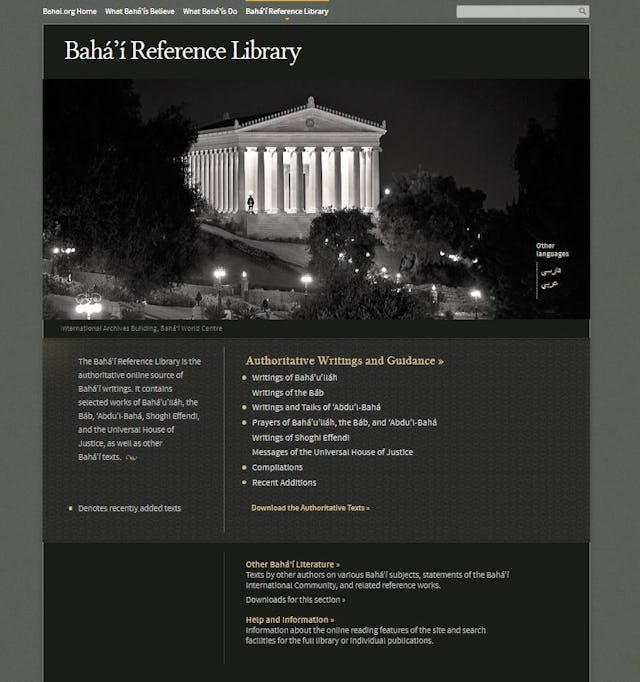 BAHA'I WORLD CENTRE — A new feature of the Baha'i Reference Library, anticipated in the annual message of the Universal House of Justice at Ridvan this year, became available online today.
The new feature will allow passages or Tablets from the Baha'i Faith's writings, which in the course of the work at the Baha'i World Centre are translated and prepared for publication, to be released online when they become available.
The 109 items made available today through the new facility include selections from the works of Baha'u'llah and 'Abdu'l-Baha in English translations and Persian originals.
This initiative complements the intensive effort underway to systematically catalog and index the content of the Baha'i sacred texts to facilitate their publication, both in their original languages and in English translation. In its message this year, the House of Justice referred to new volumes of Baha'i writings rendered into English that are set to be published in the coming years.
Accompanying today's development, the Reference Library has also been updated with substantial enhancements to the site. These include a new design for reading texts, a more powerful search tool, and a download format for electronic publication.